Reporting Deputy: Sergeant Jarrod Meissen
File # L233110120, L233020047
Details:
On Tuesday, November 7, 2023, about 5:52 p.m., deputies assigned to the Lake Elsinore Sheriff's Station responded to the 16600 block of Lakeshore Drive for a report of a robbery. Numerous witnesses reported a suspect assaulted and attempted to steal a wallet from a citizen who was conducting business at an automated teller machine (ATM). The Lake Elsinore Station's Robbery Burglary Suppression Team (RBST) and Special Enforcement Team (SET) responded to assist in the investigation. Using the information provided, deputies were able to identify the suspect as Henry Jackson, a 56-year-old resident of Lake Elsinore. RBST and SET deputies contacted Jackson at his residence where they observed the vehicle Jackson used to flee the scene. Jackson was taken into custody and a search warrant was authored for his vehicles and residence. Clothing items worn by Jackson during the incident were seized as evidence.
The circumstances and suspect description provided by witnesses of this incident resembled a recent robbery at the same ATM about one week prior. Through further investigation into both incidents, deputies determined Jackson was the primary suspect in both robberies.
Henry Jackson was transported and booked into the Cois Byrd Detention Center on two counts of robbery.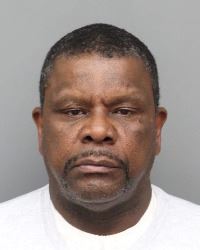 This is an ongoing investigation. Anyone with additional information is encouraged to contact Deputy Mullins or Deputy Decaro at the Lake Elsinore Sheriff's Station (951) 245–3300.
As a reminder, "Community Policing" involves partnerships between law enforcement and community members. Business owners and residents are encouraged to report criminal activity directly to law enforcement by calling Sheriff's Dispatch at (951) 776–1099, or by calling 911 if the matter is an emergency.
For media inquiries regarding this incident please contact the Media Information Bureau.
Find your latest news here at the Hemet & San Jacinto Chronicle