Reporting Deputy: Sergeant Dave Tinker
File# PE233100136, PE233110048, PE233110121
Details:
On Tuesday, November 7, 2023, the Perris Station Robbery Burglary Suppression Team (RBST) began working a series of armed robberies that occurred at several restaurants in the Perris area between November 6 and November 7, 2023. Video surveillance revealed the same suspect committed all three armed robberies by brandishing a handgun and demanding money from the registers before fleeing in a white sedan. RBST was able to obtain a license plate of the suspect vehicle. On Wednesday, November 8, 2023, about 4:45 p.m., with the help of the Riverside Sheriff Aviation Unit, Perris deputies located the suspect vehicle driving near Rider Street and Carroll Street, in Mead Valley. A short pursuit was initiated, but the suspect eventually pulled over and surrendered.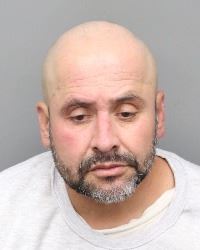 The driver/suspect, Vicente Aranda, 47-year-old resident of Sun City, was taken into custody without incident and later booked into the Cois Byrd Detention Center for several felonies. RBST served a search warrant on Aranda's vehicle and located a handgun and other evidence that connected him to the robberies. This investigation is on-going.
Anyone with additional information is urged to call RBST Investigator Rooker at Riverside County Sheriff's dispatch at (951) 776–1099 or the Perris Station at (951) 210–1000.
For media inquiries regarding this incident please contact the Media Information Bureau.
Find your latest news here at the Hemet & San Jacinto Chronicle