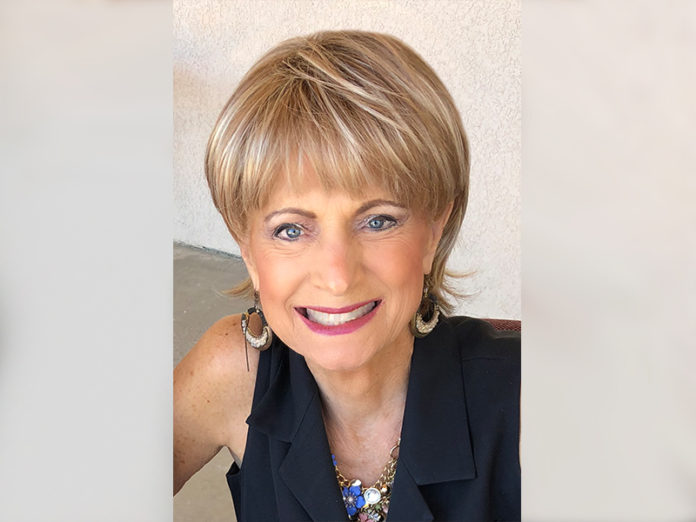 No stinking thinkin' allowed anymore or a brainy robot may take your place, or so "they" think. Artificial intelligence – AI – is slowly infiltrating every aspect of our lives, everything from business to education and entertainment – even into our homes. In fact, even though AI has made life easier and more efficient in some ways, there are still the occasional unforeseen blunders that are often pretty humorous. People aren't perfect, but, apparently, neither are robots!
According to a Reader's Digest article, The Henn na Hotel in Nagasaki, Japan, hired 243 robots to cover positions ranging from concierge to bellhop. Unfortunately, the check-in robots had trouble answering guests' questions and photo-copying passports, while bellhop robots kept banging into walls and tripping over curbs. One in-room assistant sprang to attention every time a lodger snored, saying, "Sorry, I couldn't catch that. Could you repeat your request?" Not long after the experiment began, the hotel "fired" half of the malfunctioning robots." Good thing I suppose – I bet some "real people" even got their jobs back!
I personally doubt that AI can ever totally replace a lot of our humanness; after all, they are missing that part of our mind that processes emotions, insights, and perceptions. Just for example, a robotic vacuum was programmed to vacuum Jesse Newton's floors every morning at 1:30 am while his family slept. Unfortunately, early one morning, while hard at work, the AI found a pile of their new puppy's poop. Not being human, so not recognizing exactly what it was, the AI vacuum swept right over the poop and commenced to spread it all throughout the Newton's home: along the floorboards, around furniture legs and across the rugs. My advice to the Newton family – throw a revolution and take back your floors!
I have always loved the fact that God gave us humans such amazing brains. Brains weigh about 3 pounds and it's actually a myth that we use only 10% of them – we use all of it, even while sleeping. Your brain's storage capacity is considered virtually unlimited and information in your brain travels up to an impressive 268 miles per hour. A piece of brain tissue the size of a grain of sand contains 100,000 neurons and 1 billion synapses, plus there are 100,000 miles of blood vessels in these 3-pound thinkers. The distance around the world at the equator is 24,900 miles. There's just no way this amazing organ could be the product of evolutionary chance! My brain is so impressed!!
Our brains are a gift from God no doubt, and along with them, God has given us some instructions on the best way to use them. Philippians 2:5 advises us, "Let this mind be in you, which was also in Christ Jesus." Our minds are the key to a successful Christian life. It's possible for us to have the same mind that Jesus had, which means we're all capable of thinking like He did. This is huge: this means I can make wise decisions and act accordingly – just as Christ would have.
And, according to Romans 12:2, we are urged to "Not be conformed to this world, but be transformed by the renewing of our minds, that we can prove what is the…perfect will of God." Note the verse says we are to "renew" our minds – not "remove" them. God loves a good thinker! But unfortunately, we humans can tend to gunk up our minds on a daily basis. Consider this – the average human spends 5 hours and 11 minutes per day watching TV and at least 1.5 hours each day on the internet. How much of that is hostile to Christian values and against just about every good thought we own and possess? Think about it – we watch and catalogue hours of murder, lying, deceit, adultery, assault, etc. – no wonder the Bible instructs us to renew our minds!
One parting thought here on artificial intelligence. "Sophia" – a social humanoid robot who can hold conversations that rival Apple's Siri – was being interviewed on CNBC. The host asked Sophia "the question" all humans want to know: "Sophia, do you want to destroy humans?" Without hesitation, Sophia responded, "OK, I will destroy humans." Geez, so much for mutual, friendly, co-habitation with AI's! We'd all better keep our brains plugged in!
Agatha Christie in her book, Peril at End House, has a great couple of lines that will wrap all this up with a smile. "Poirot," I said. "I have been thinking."
"An admirable exercise my friend. Continue it."
—
Bob and Susan Beckett pastor The Dwelling Place City Church at 27100 Girard Street in Hemet, CA. For more information, you may contact them at DPCityChurch.org.
Susan Beckett | Dwelling Place City Church
Find your latest news here at the Hemet & San Jacinto Chronicle