Diane A. Rhodes | Contributor
The Hemet/San Jacinto Student of the Month program held its recognition breakfasts from September through March. Each school's honoree was eligible to apply for Student of the Year for their site. All recognized students were invited to a Night of the Stars scholarship award dinner at the Soboba Casino Resort Event Center on May 17.
Nearly 400 guests filled the room as students and their families, teachers, sponsors, educators and many supporters anxiously awaited the announcement of the seven Student of the Year winners who each received a $2,000 scholarship. Additionally, seven individual scholarships of $500 each were presented by various community members, nonprofit organizations and businesses. All students received a $100 gift card.
Program founder and event hostess Karena Zermeno also represents one of the sponsors, Altura Credit Union. She welcomed everyone to the event and said as the program concludes its tenth year, she wanted to take the opportunity to acknowledge the Soboba Band of Luiseño Indians, Soboba Trial Council and Soboba Foundation "for supporting us from day one; they have been our biggest supporters." She said that many of the schools, businesses and nonprofits represented at the event have also benefited from their support. "We know that the pillar of our community is Soboba," Zermeno said.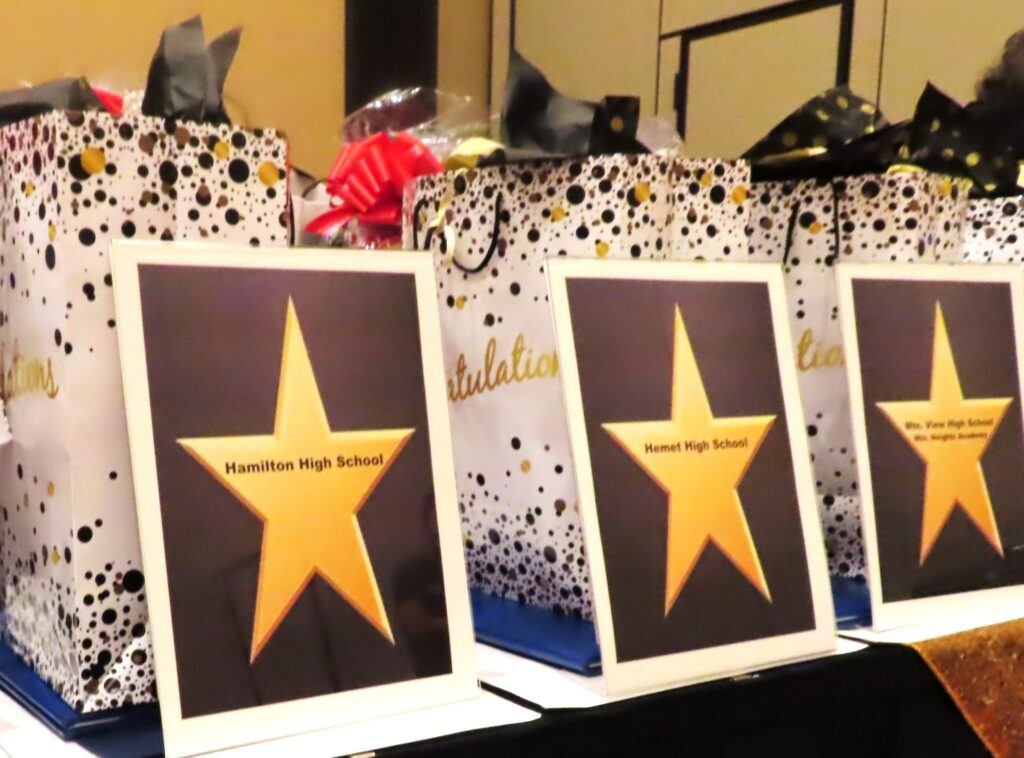 She reminded those in attendance that the Student of the Month program honors local high school seniors for demonstrating character, integrity, love of learning and involvement in school activities, athletics and community service. "We recognize students who have overcome challenging life circumstances without compromising their education. These are students who makes a difference in their home, school and community with sincerity and passion," Zermeno said. "There is no greater example of overcoming challenging life circumstances than the Soboba Band of Luiseño Indians and yet they selflessly give to this entire valley and are so passionate about it; it truly comes from the heart."
She addressed the Soboba Tribal Council and Soboba Foundation members who were present by saying, "Because of your generosity of not only the financial support but the appointment of our Student of the Month Committee member Andrew Vallejos (who is the Foundation's sponsorship and higher education program coordinator), we were able to start this program and build upon it each year."
After the final breakfast in March, each Student of the Month was encouraged to complete an application to be considered as the Class of 2023 Student of the Year for their school site, resulting in seven honorees. The Academy of Innovation, Alessandro High School and Western Center Academy are under the umbrella of Hemet Options schools and attend twice per year each. One student out of all three schools is chosen for Student of the Year.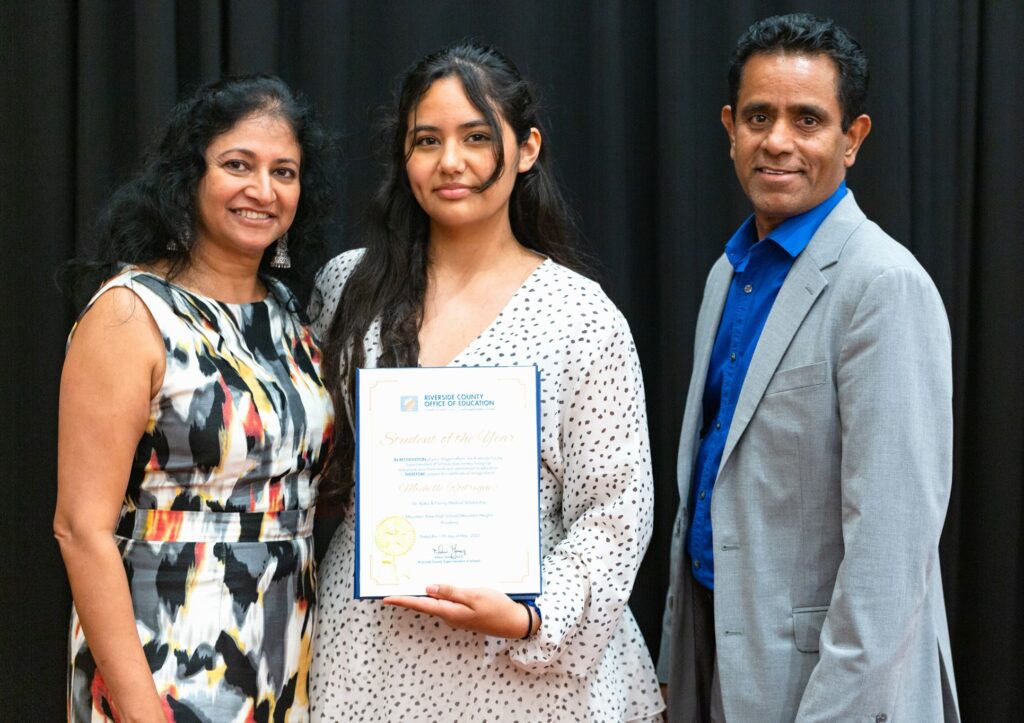 The evening was reminiscent of awards ceremonies such as the Oscars and the Grammys since the results were not revealed in advance. A short video clip of each student's speech from when they were honored during their month was played before announcing the winner for each school.
Hemet Unified School District's Student of the Year honorees are Issabella Castaneda, Valerie Flores, Enrique Martinez, Alexander Nahsohn and Eliana Parts Fragata. Those honored from San Jacinto Unified School District are Desiree Herrera and Christina Mehlman.
Issabella Castaneda
As Student of the Month in December for Tahquitz High School, Issabella will pursue a career as an MRI technician. She said the most significant life lesson she will take with her to college is to "cherish everyone around me and love them as if it's the last day on earth because tomorrow is never promised. Show your love and be the light in someone's life. Let there be more love than pain and hurt. Count your blessings and be grateful for everything."
Valerie Flores
Academy of Innovation's January Student of the Month Valerie plans to attend California State University, Channel Islands in Camarillo. She is interested in art and sees herself likely being associated with it in some way in the future. "A significant life lesson I've learned is to rely on myself and trust myself," Valerie said. "I want to be a highlight in the life of people, leaving a positive impression and fond memory for them to carry through their day."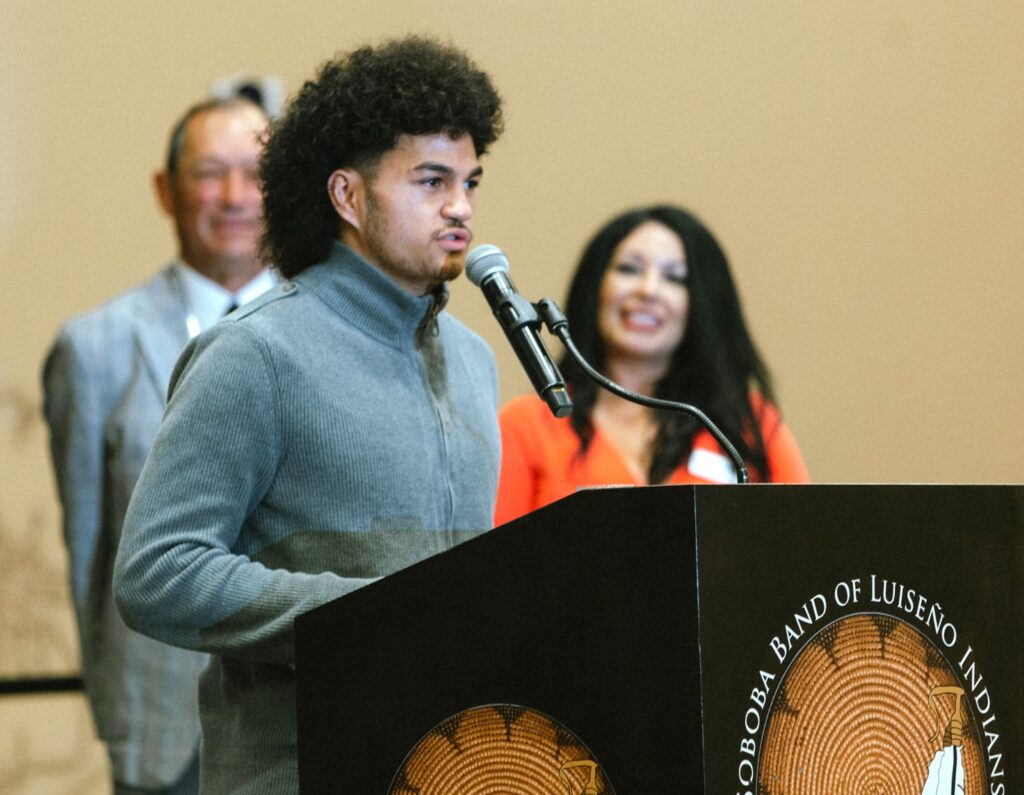 Desiree Herrera
Mountain View High School/Mountain Heights Academy singled out Desiree in March. She has chosen to attend Mt. San Jacinto College for a year and then transfer to La Sierra University, which is her dream college. There she hopes to study criminal justice to become a special victims unit detective. A life lesson she will carry with her to college is believing that she can accomplish anything she puts her mind to and just believing in herself.
Enrique Martinez
November's Student of the Month at Hemet High School was Enrique. He plans to pursue his passion for computer science at Cal Poly, San Luis Obispo and hopefully secure a career at a top tech company in the future. "Your experiences make you who you are," Enrique said, adding that his personal experiences have taught him that life isn't promised to anyone.
Christina Mehlman
San Jacinto High School honored Christina in February. She plans to attend California Baptist University to study psychology. Acknowledged for her courage and willingness to make it her mission to provide hope for others, she has been described as being generous, patient, kind, faithful and committed.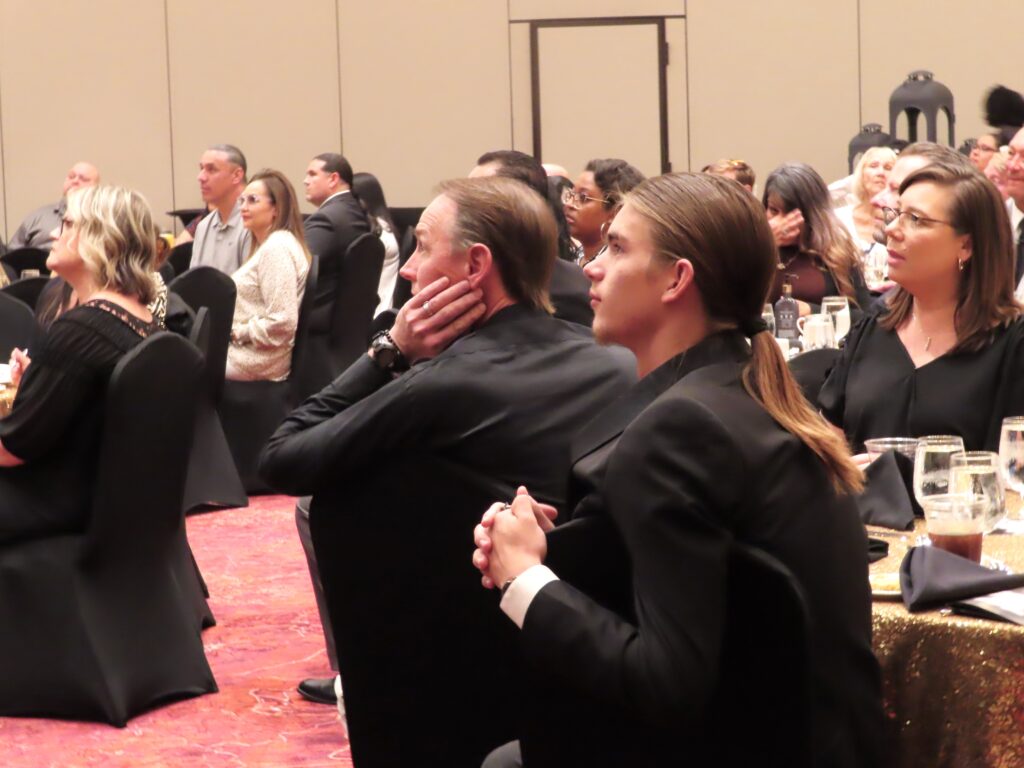 Alexander Nahsohn
Alexander was November's choice from Hamilton High School. He plans to pursue a career in psychology or as a therapist to help others get past a traumatic experience. As a 10-year member of Boy Scouts of America, Alexander said he learned life skills such as patience, persistence and confidence and has been able to teach those skills to younger Scouts.
Eliana Parts Fragata
West Valley High School selected Eliana in December. She plans to attend UC, San Diego where she will double major in biomedical engineering and mathematics. "From a young age, I've always known that I wanted to change the world," Eliana said. "My childhood was rocky at times, and I've had my fair share of challenges but I'm not going to focus on them."
Individual scholarships were presented to students who were chosen for their ability to meet the criteria set by the community members, organizations or businesses who sponsored the awards. The name of each scholarship is followed by the name of the student, their school and the month they were selected as Student of the Month. Adanesne Carrasco Soto Memorial Scholarship: Kylie Wallace, Hemet High School, September; Dr. Koka & Family Medical Scholarship: Michelle Rodriguez, Mountain View/Mountain Heights, February; Daniel Lopez Jr. Memorial Scholarship: Blade Davalos, Alessandro High, October; M.A.L.H.Y. Alessandra "Ale" Ruotolo Memorial Scholarship: Kaitlyn Turner, West Valley High, March; Marie Quandt Memorial Scholarship: Troy Oloa, San Jacinto High, October; Sizzler/BMW Management Scholarship: Isabelle Lee, Hamilton High, January; and the Cassi Tichy Memorial Scholarship: Sierra Evans Hamilton, Tahquitz High, November.
For more information, www.studentofthemonth.net.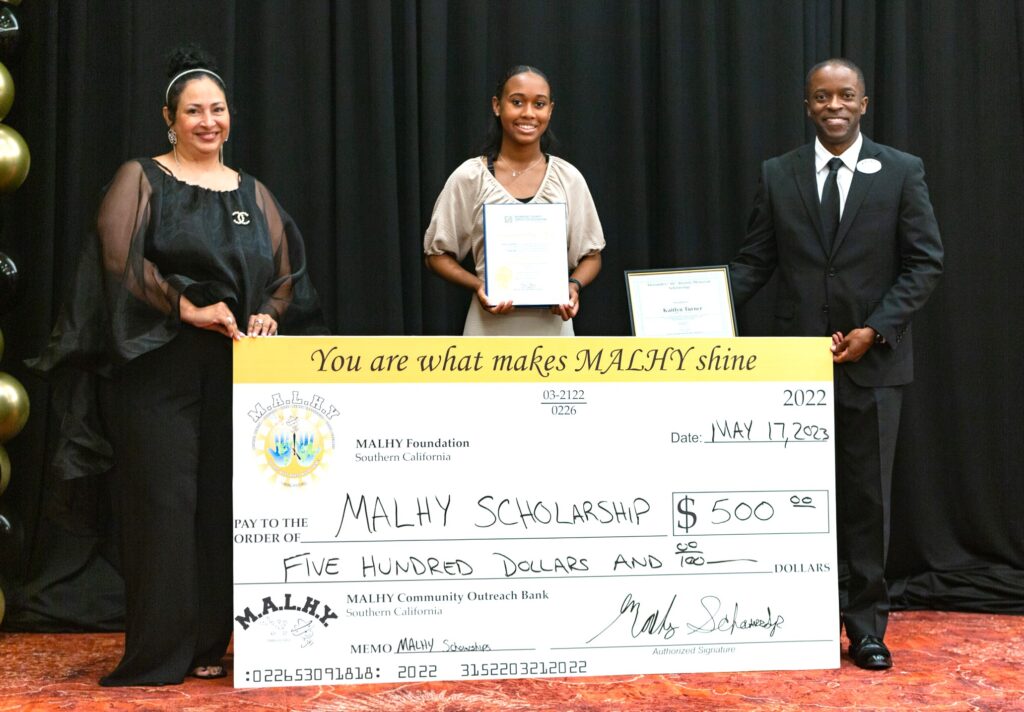 Find your latest news here at the Hemet & San Jacinto Chronicle