(Santa came early this year)
At VFW post 53, Santa was early this year…but right on time
December 7th at American Legion Post 53 124 N. Ramona St. Santa Clause came to town early. The place was packed when I got there at noon: you felt the Christmas spirit as the kids sat and waiting breathlessly, anticipating Santa Clause coming to town.
A full house probably 250 Veterans, their spouses, children and grandchild of were welcomed with open arms. Every seat was filled. All sat at their tables ready to eat food which was blessed by and served in coordination and sponsored by The Lord's Ministry: turkey, ham, mashed potatoes with gravy, green beans, corn, cranberry sauce and a roll plus drinks.
All got served by the scouts: what great team work. All went without a hitch. Our veterans even got a slice of pumpkin pie, the perfect ending to a perfect holiday meal.
Santa Clause was at the top of the stairs with his, "Ho Ho Ho," as young and old alike cheered. Little kids rushed in to give Santa Clause a high five. The Commander, Joe Males introduced Santa Clause, and the children came up by their age group to receive their prized Christmas gift. From dolls, skateboards, bikes, soccer balls, there were gifts for all ages and all the children were so happy with the gifts they received.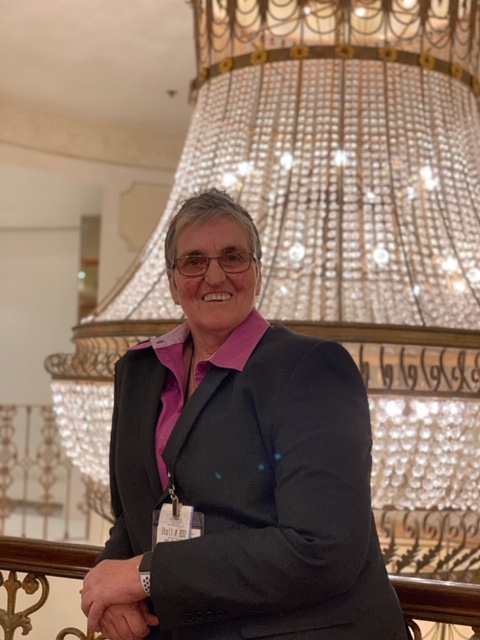 I came to the noon event and left about 2:00 p.m. One little boy really wanted a red soccer ball and Santa Clause gave it to him: he was so excited! Then a gentleman asked the boy, "Would you like a bike instead?" The little boy said, "No thank you," he liked his red soccer ball just fine! That just brought such joy to my heart.
Everything went so smoothly: Santa and his Elfs did a great job. They got everyone taken care of and sent them home happy…ready for Santa to come back and do it all over again at 4:00p.m. I called a fellow veteran and asked about the 4:p.m event: he said dinner was awesome, the place was packed and his son got a really cool bike. This was a single dad with a very happy boy. We really do have a great American Legion Post 53 and community. This is what Christmas Spirit is all about.
Find your latest news here at the Hemet & San Jacinto Chronicle
Search: Santa came early this year