Reporting Deputy: Sergeant Brandon Mullins
File # MA231000028
Details:
On April 10, 2023, Lake Mathews Station investigators were contacted by the Orange County (Florida) Sheriff's Department reference a sexual assault that occurred in the 1900 block of Pine Crest Drive, in the unincorporated area of Coronita. The victim stated she had been sexuality assaulted multiple times by family members while she slept. Additional victims were identified, who were sexually assaulted under similar circumstances over a time spanning from the late 1980's to 2019. The suspect was identified as Abimael Hernandez Saldana, a 70-year-old resident of Coronita.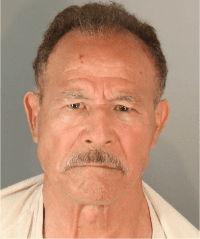 The suspect was arrested and booked into the custody at the Robert Presley Detention Center for multiple counts of lewd and lascivious acts with a minor.
Anyone with information on this case is encouraged to call Investigator Hardin at the Lake Mathews Station by calling 951-272-5600.
For media inquiries regarding this incident please contact the Media Information Bureau.
Find your latest news here at the Hemet & San Jacinto Chronicle