Reporting Deputy: Sergeant Joe Narciso
File # TE231690084
Details:
On June 18, 2023, at 5:50 PM, the Riverside Sheriff's Southwest Station received a report of stalking in the area of Monte Drive, Temecula. The suspect, Derek Cervantes a 36 year-old resident of Ontario, fled the scene and was not immediately located. At 6:01 PM, Sheriff's Dispatch received multiple calls of a suspect shooting a handgun from a vehicle in the area of the 31700 block of Temecula Parkway. The suspect possibly pointed the handgun at passing motorists. Deputies located Cervantes driving his vehicle, and Cervantes was arrested. The investigation revealed Cervantes stalked a victim in this case, fled the scene, and negligently shot his firearm from his vehicle. A handgun was in Cervantes's vehicle. Cervantes was arrested and booked into custody at the Cois Byrd Detention Center. A bail enhancement was requested and granted for $1,000,000.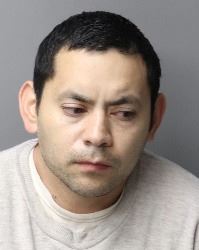 On June 22, 2023, in continuance of this investigation, investigators from the Southwest Sheriff Station executed a search warrant at the suspect's residence in the 300 block of North Miramonte Avenue in the city of Ontario. Numerous firearms and ammunition were seized pursuant to the search warrant. Anybody with information on this case is encouraged to contact Deputy Moises Zepeda-Serrano or Lead Investigator Joe Marquez at 951-696-3043.
For media inquiries regarding this incident please contact the Media Information Bureau.
Find your latest news here at the Hemet & San Jacinto Chronicle