Reporting Deputy: Sergeant Daniel Milbrandt
File# T230930024
Details:
On April 3, 2023, deputies from the Palm Desert Sheriff's Station responded to a report of a sexual assault of a minor. The Palm Desert Investigations Bureau assumed the investigation and, through the course of the investigation, identified the suspect as Oscar William Alvarez, a 65-year-old resident of Palm Desert.
On August 16, 2023, investigators located and arrested Alvarez in the 39000 block of Bob Hope Drive in Rancho Mirage.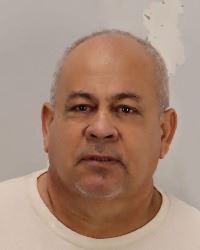 Alvarez was booked into the John Benoit Detention Center for multiple felony sexual assault charges against a minor.
This is an ongoing investigation. Anyone with information on this crime is asked to call Investigator Iniguez at 760–836–1600.
For media inquiries regarding this incident please contact the Media Information Bureau.
Find your latest news here at the Hemet & San Jacinto Chronicle