Reporting Deputy: Sgt. Matthew Bölle
File # MA232230016
Details:
On Friday, August 11, 2023, at 10:21 AM, deputies from the Lake Mathews Sheriff Station responded to the 19400 block of Ontario Avenue in the unincorporated area of Riverside County known as El Cerrito, regarding a shooting that just occurred. The suspect, later identified as Gabriel Gonzalez, had fired five shots at the business and a parked vehicle nearby. Gonzalez fled the scene prior to deputies' arrival. Nobody was injured as a result of the incident.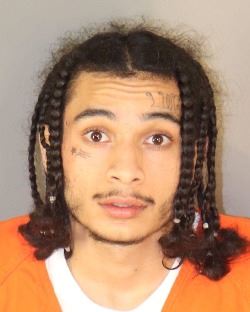 Investigators from Lake Mathews Sheriff's Station arrived and assumed the investigation. During a search of the area, Gonzalez was located and taken into custody. Gonzalez was in possession of a firearm at the time he was arrested. This is an ongoing investigation and anyone with information regarding this incident is encouraged to call Investigator Gil of the Lake Mathews Station at 951-272-5600.
For media inquiries regarding this incident please contact the Media Information Bureau.
Find your latest news here at the Hemet & San Jacinto Chronicle