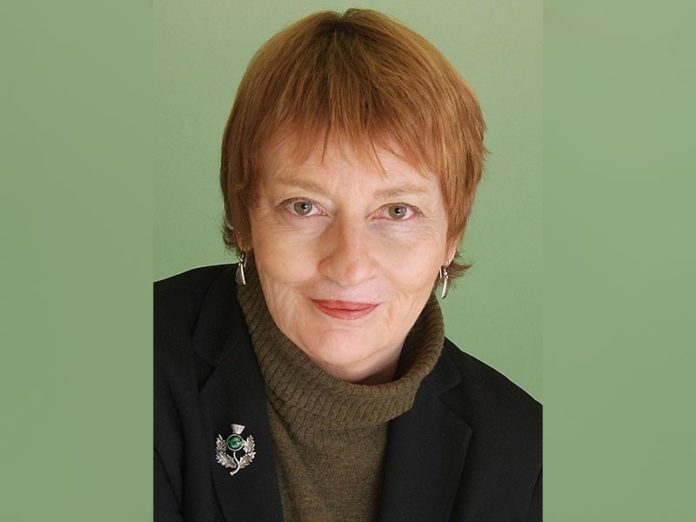 REMAKING HEALTH CARE
By Trudy Lieberman
Last year Ellin and her husband, both new to Medicare, signed up for a Medicare Advantage plan from Essence Healthcare, a managed care firm based in a St. Louis suburb. She contacted me wanting to share her experiences in choosing a Medicare Advantage plan to cover what the Medicare program does not pay, and agreed to track how the plan paid for services throughout the year — especially the heavily advertised extra benefits such as vision and dental touted in TV ads during this season's open enrollment period.
Her observations confirmed what I had learned over decades of covering health insurance for seniors. "Many agents do not know their own product very well," she said. "They do not share the downsides of what they are selling because they do not know." She found that the websites of the State Health Insurance Assistance Program (SHIP), set up in each state by the federal government to help seniors choose Medicare plans, did not offer the necessary caveats for choosing Medigap and Advantage plans, "which a discerning consumer would like to know." As for the foreign travel benefit on the MA plans, it "is pretty vague in terms of what it would actually cover if you are injured in the jungle in the back country of Surinam," she said. She also questioned the usefulness of a $95 quarterly allowance to buy health-related and personal items from the company's catalogue. "The offerings are pretty limited," she said, adding that there are only so many bandages and vitamins you need to buy. Some of her friends had signed up for specific plans because of those coupon offerings, she told me. "Some of these folks are fairly sophisticated otherwise, but freebies are compelling and cause people to overlook the big picture."
Ellin and her husband did look at the big picture, and quickly learned how limited the dental benefits really are with some Medicare Advantage plans. The dental PPO her plan used gave "inaccurate information when I called them, and their network was pretty skimpy — fine for regular check-ups, but for anything beyond that, there are very limited choices in the network and there is a $1,200 annual spending maximum," she explained. That would have covered only half the cost of the oral surgery with implants her husband needed. Luckily, he was able to convert his former employer's dental plan into an individual dental policy before the employer plan ended last December, which eventually covered the bill. Last February, Ellin told me she would not choose the Essence dental option again; instead she'd opt for the company's basic Advantage plan, without any dental coverage.
The couple's experience offers red flags for the thousands of seniors likely to sign up for such Medicare Advantage plans this year, lured by the promise of extra goodies not offered by traditional Medicare and Medigap plans. Next year, 5,400 Medicare Advantage plans will be offered to seniors, which is 10% more than this year, said Adam Barnhart, a principal and consulting actuary at Milliman. "It's an exciting time for Medicare Advantage," he said. "There's a lot of interest in it."
It's not hard to see why. Much of that interest is the result of the federal government's strategy to overpay the plans — at least by 4% and possibly more — than it costs to care for the same person in traditional Medicare, according to Dr. Robert Berenson, a senior fellow at the Urban Institute. A few years ago, Advantage plans were paid 18% more by the federal government than it cost for the same person in the traditional program. That largess has allowed them to attract seniors with extra benefits that have enticed people like Ellin to the plans.
Those extra payments, plus a Trump administration rule allowing plans to offer goodies like free meals, free aspirins, dental and hearing benefits, and rides to doctors' offices, have created a decided market advantage for these privately administered plans over traditional Medicare, with 42% of all beneficiaries like Ellin now in Medicare Advantage plans. That uneven playing field is at the crux of the current debate in Congress whether to add dental, vision, and hearing benefits to the traditional Medicare benefit. Adding such benefits to traditional Medicare would help level the playing field, since beneficiaries would be able to have the same important benefits as people in Advantage plans. And keeping people in the traditional program will help keep it more robust and sustainable over the long run. In the Build Back Better bill just sent to the Senate, only the hearing provisions remain.
Because advertising for Medicare Advantage plans is so ubiquitous compared to the traditional Medicare program, I wanted to know if seniors could actually make a good, informed choice. I did some shopping in New York City to find out. In the last few weeks I have received 25 mailers from insurers and groups like the Medicare Advocates in South Jordan, Utah, offering a "no cost review of coverage," while MedicareInsurance.com urged me to return a card with my phone number to its National Processing Center in Daytona Beach, Florida. Agents prospecting for names, I figured. The shopping task was overwhelming even for someone like me who knows the program.
To create a sample of Advantage plans, I used a list of policies obtained through the Montefiore Hospital website, which nudged its patients to investigate MA plans offered through eHealth, a private online health insurance marketplace. Montefiore isn't alone in pitching MA products. Mount Sinai Health System in New York City and the large Sutter Health system in California are doing the same, presumably to attract new patients to their hospitals and other services.
For my shopping trip I investigated 20 plans listed for my ZIP code. Five insurers were selling multiple plans. Aetna offered five; Emblem Health offered six; Empire Blue Cross Blue Shield three; Humana four; and Health First two — way too many for anyone to comprehend or reasonably compare.
Some plans sported fanciful names that only furthered confusion. How does a shopper know if Emblem Health's VIP Gold is good, better, or worse than Emblem's VIP Passport NYC? Or what are the differences among Empire's MediBlue Select, MediBlue Extra Select, and MediBlue Health Plus? Do the names indicate the real value of these HMO plans, or are they marketing gimmicks to make a plan appear to deliver more value than it actually does?
I looked at the member ratings for the plans listed in the Medicare Handbook sent to all beneficiaries by the federal government each year. It wasn't clear what that rating meant and did it differ from the Medicare star ratings (a topic for a future post). I checked with some of my sources and learned that member experience with the plan was one factor that goes into the star ratings and comprises such dimensions as ease of getting care, seeing specialists and getting appointments and care quickly. The handbook for my county noted that the member ratings for the Emblem Health Medicare HMO, which includes Emblem's VIP Reserve and VIP Passport NYC plans, was 75%. That raises some questions about how the plan was performing. Most of the plans for my county didn't have stellar ratings. That should prompt shoppers to ask a lot of questions before signing up.
That uneven playing field is at the crux of the current debate in Congress whether to add dental, vision, and hearing benefits to the traditional Medicare benefit. Adding such benefits to traditional Medicare would help level the playing field. In the Build Back Better bill just sent to the Senate, only the hearing provisions remain.
Delving further, I called Emblem Health and a helpful representative tried to explain the differences among plans. I asked about the consumer's cost for a single crown restoration. The marketing literature suggested the cost would be $125 for a single crown restoration every five years. They typically cost between $1,000 and $3,000 in New York, so this did sound like a bargain. If I wanted more information, the agent suggested consulting the company's "Evidence of Coverage" document, 252 pages that most buyers are unlikely to read, but it does lay out exactly what you're getting with the plan. It would take a lot patience and effort to sort through what each plan you're considering would cover.
A recent survey of Medicare dental benefits by the Kaiser Family Foundation noted that while preventive services offered by Advantage plans are often covered without cost sharing except for annual dollar limits, 50% coinsurance — the share of covered costs the enrollee pays — and caps on the total benefit amount are the norm for more extensive dental services. For instance, you pay half the bill, which is what Ellin and her husband would have paid for his implant work. Barnhart, the Milliman actuary told me, "Because there is no standardization, plans have flexibility to cover any aspect of dental. You can have some plans with very different levels of coverage, even though they say they cover dental." That makes a shopper's task nearly impossible.
My little shopping trip underscores the need to standardize the Medicare Advantage market, much the way the Medigap market was standardized in 1991, after that marketplace had run-amok with zillions of plans offering varying benefits. Writing for Consumer Reports at the time, I noted that many companies had several offerings with only slight differences among them, suggesting that standardization would eliminate the confusion buyers faced. It wasn't long after that advocacy groups and others banned together to pressure Congress into standardizing the policies. Congress has made changes to the Medigap line-up over the years. The end result has been to make some of them less attractive to consumers with the aim of encouraging more of those now in traditional Medicare with a Medigap policy to move to an MA plan.
That was the high water mark of the consumer movement, a few years before former House speaker Newt Gingrich began his effort to let Medicare "wither on the vine." There hasn't been much talk of standardization of Advantage plans, says a Congressional legislative insider who spoke on background. "The consensus has been not to require plans to offer the same benefits," she told me. Instead, any talk about standardization now revolves around "communicating with beneficiaries and policy proposals around education and marketing materials." In other words, it seems public policy will continue to promote further the expansion of Advantage plans.
David Lipschutz, associate director of the Center for Medicare Advocacy, says that Medicare Advantage plans today are competing over the "bells and whistles when we should be focusing more on substance like cost-sharing, denial rates and network adequacy." For instance, in most of the plans in my sample, the maximum out-of-pocket amount was $7,550. A few companies had a smaller maximum, $6,700, and some had an $11,300 out-of-pocket maximum, which is relevant in some plans that are PPOs. Those are hardly trivial amounts for much of the population these plans target. "Predictions are that 60% of the Medicare population will be in MA plans by 2025, yet Congress is doing nothing to address this imbalance," Lipschutz said. "They are endorsing the privatization of Medicare." Proposals in Congress to add dental, vision, and hearing benefits to traditional Medicare would have begun to address this imbalance. Heavy lobbying against a dental benefit by the nation's dentists and concerns about cost appears to have killed the prospects for dental and vision benefits. "Cost is a strong limiting factor for dental and vision," said my Congressional source. "Different members have different funding priorities."
The Medicare Advantage market is complex and confusing, while promising generous benefits, many of which turn out to be of limited use as Ellin and her husband learned. With seniors confronting such a complex, and sometimes deceptive market, you can see why it's just easier to let pitchmen like Joe Namath and Danny Glover guide their decisions.
Ellin, my Missouri correspondent, reported she and her husband had decided not to rely on a Medicare Advantage plan for vision or dental benefits after talking to several medical providers in their area about the networks for dental and vision care. Instead, they bought a separate dental plan for both of them from a different carrier and planned to pay out-of-pocket if necessary. They will also pay for vision care out-of-pocket. "The dental and vision plans are tokens," she concluded. "They are not comprehensive."
---
Veteran health care journalist Trudy Lieberman is a contributing editor at the Center for Health Journalism Digital and a regular contributor to the Remaking Health Care column.
Find your latest news here at the Hemet & San Jacinto Chronicle