Reporting Deputy: Sergeant Joe Narciso
File # SW231000009
Details:
On April 10, 2023, the Sheriff's Southwest Station responded to a report of online solicitation of a minor for sex. The parent of the minor victim discovered the inappropriate dialogue and images on the victim's device. The suspect in this case posed online as a 15-year-old male to entice the victim. It was confirmed through evidence collection that the allegations of sending child pornography and soliciting a child for sexual purposes had occurred.  Prior to parent and law enforcement involvement, the suspect was making plans to meet with the victim. Lead Investigator Gasparini was assigned the case. After a lengthy investigation the suspect was identified as Alex Ronaldo Castro Luna a 48 year old resident of Long Beach, CA.
Southwest Station Investigators served a search warrant at the suspect's residence. The suspect was arrested and booked into custody at the Cois Byrd Detention Center. The suspect was arrested for child pornography and online solicitation of minor for sexual purpose charges.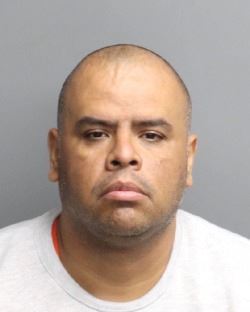 This is an ongoing investigation. Anyone with information on this case is asked to contact Lead Investigator Gasparini at (951) 696-3000.
The Riverside County Sheriff Office would like to remind parents that social media and messaging apps are the most common medium used by sexual predators to exploit children. Keep a close eye on what applications children are using and how often they use it.
For media inquiries regarding this incident please contact the Media Information Bureau.
Find your latest news here at the Hemet & San Jacinto Chronicle