Rusty Stait | Senior Reporter
Her name is Bonnie Kilroe, and she's back!! The world-renowned Queen of Country imitators returns to Hemet on Saturday Night at the American Legion Post 53 in downtown Hemet. She's been here before. She is loved by everyone, and she puts on one hellova show that you will not see anywhere else this side of Las Vegas.
When she steps up to the mike and sings Jolene – close your eyes – Dolly Parton emerges. She does them all: Cher, Reba McIntyre, Loretta Lynn, Patsy Cline – you name them she's got 'em.
Bonnie began her professional career as an award-winning entertainer more than 15 years ago, the last ten in which she has dedicated to her one-woman act – Celebrity Imposters. She has sang and strutted her stuff across local, national and international states, entertaining thousands along the way. Her venues vary: Theatres, convention centers, casinos, cruise ships and yes even in Hemet, thanks to the astute bookings by those wise ones at our local Legion Post.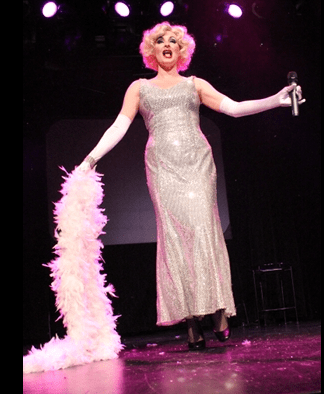 She combines fabulous medleys of music, video and physical comedy. Her productions come from experience with professional values, combined with surprising twists, which bring laughter, delight and often some tears when she gets down into the depths of the soul of country.
She has been nominated and won many entertainment awards, as follows:
AWARDS WON:
Celebrity Impersonators Reel Awards
* Won – Best Comedy Act: Bonnie Kilroe as One-Woman Show
FINALIST:
* Bea Fogelman Lifetime Achievement Award
* Artist You'd Most Like to Work With
Sunburst Celebrity Impersonators and Tribute Artists Convention
AWARDS WON:
* Most Unique Act: Bonnie Kilroe as One-Woman Show
* Best Costume Female
These are only a few of her many tributes and awards.
If you've seen her before, you will want to see her again. If you have never seen her perform, you are in for a real down-home country evening. For more details, contact the American Legion Post 53 at 124 Ramona St, Hemet, CA 92543.
Remember folks – this isn't just a commercial venture – it benefits the many veterans we have in our valley, so come on out and bring your kinfolk. Y'all hear? Just saying
rustystrait@gmail.com
Find your latest news here at the Hemet & San Jacinto Chronicle