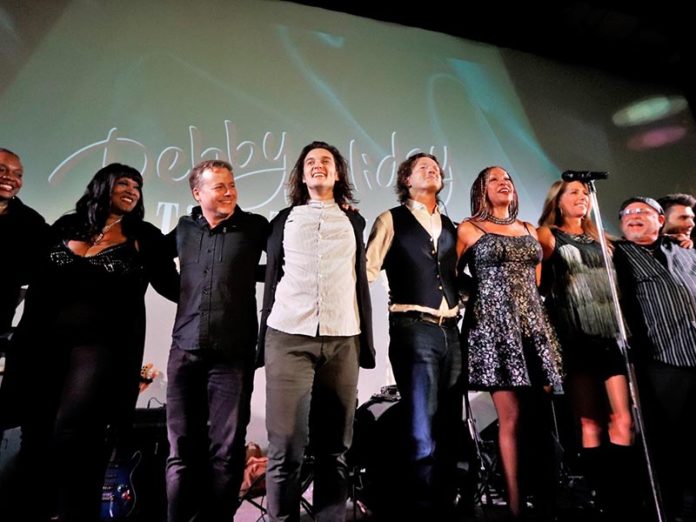 (Tina Turner Tribute)
On Saturday February 1st, recording artist Debby Holiday was in town to perform her incredible tribute to Tina Turner before a packed auditorium at the Historic Hemet Theatre. This was the third show in Season One of the 2020 Tribute Mania Concert Series, each of the first three shows selling out by show time.
This show drew an unusual number of "newbies" to the venue. Several were in line after the show to pick up tickets for the rest of the season. Looks like most of the rest of the season will be sold out performances.
After the show, many folks were seen across the street at the newly opened Vero's Ice Cream. By request, the shop remained open until after the show for patrons craving a sweet snack for the drive home.
Coming up for Valentine's Day weekend, HHT will host a special show, Taste of Vegas, featuring local favorite Jerome Robinson, former lead singer of the 2nd Generation Platters. He will be joined by five special guests, Robin Uncapher, Jimmy Bruce, Fleet Easton, Gonzalo, and "Just Robbie."
Later in the month, Tribute Mania continues with tributes to Marvin Gaye by Jackie's Boy (February 22), The Bee Gees by Bee Gees Gold (March 7), Tom Petty by Petty and the Heartshakers (March 21), Metallica by Masters of Puppets (April 4) and Abba by Abba Fab (April 18).
Tribute Mania tickets are $22 presale / $25 day of show. Showtime is 7:00 pm, with doors open at 6:15 pm. Information on all theatre events is available at www.HistoricHemetTheatre.com or by calling the Ticket Office, (951) 658-5950.
Find your latest news here at the Hemet & San Jacinto Chronicle
Search: Tina Turner Tribute