(triple homicide suspects)
Hemet Police Investigations Bureau, Riverside District Attorney's Office and Las Vegas Metro Police worked diligently in their efforts to identify, locate and apprehend two suspects in the murder of 46-year-old Wendy Lopez-Araiza, 21-year-old Genesis Lopez-Araiza, and 18-year-old Trinity Clyde. 20-year-old Jordan Guzman and 18-year-old Anthony McCloud are prime suspects in the triple homicide that has left family members, friends and the Hemet community shaken.
A press release was held Friday at City Council Chambers where Hemet's Chief of Police, Eddie Pust, spoke on current details regarding the investigation and on behalf of the agencies involved, saying, "I'm extremely proud of the work they've done. The cooperation between the different agencies has led to apprehending these two suspects within 20 hours of the investigation, 250 miles away."
On Wednesday, February 19, HPD, fire medics and ambulance arrived within 4 minutes of receiving the 911 call from the 1400 block of Rabbit Peak Way in Hemet, where they discovered three deceased females inside the home. While investigators have ruled out the use of a firearm, blunt force trauma and strangulation are evident in the murders, and authorities are still awaiting an official cause of death to be determined by Riverside County Coroner's Office.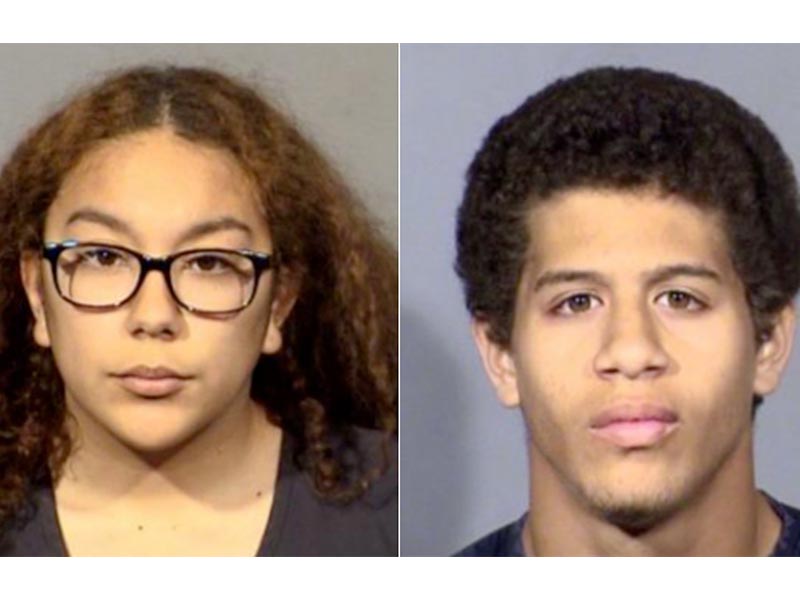 The resident and husband of one of the victims is reported to have made the 911 call upon returning from work and observed the suspects stealing and fleeing in Trinity Clyde's vehicle.
The senseless murders are reported to have stemmed from a dispute over a rental agreement. Guzman had recently moved into the residence and her boyfriend, McCloud, was visiting on the day of the murders. Clyde also happened to be visiting that day as she was a family friend of Wendy and Genesis.
It is further reported that another family member, the oldest son, was in his room listening to music or watching a movie with headphones on as the murders were taking place.
During the investigation, information led authorities to Las Vegas where Las Vegas Metro Police Department observed the suspects leaving an apartment and entering the stolen vehicle. They were immediately taken into custody and the vehicle gathered for evidence. Both suspects are charged with 3 counts of murder and are currently being held at Clark County Detention Center in Las Vegas – each on 2 million-dollar bail. Hemet District Attorney Office is currently working with Clark County to complete the extradition process which may take up to 3 weeks.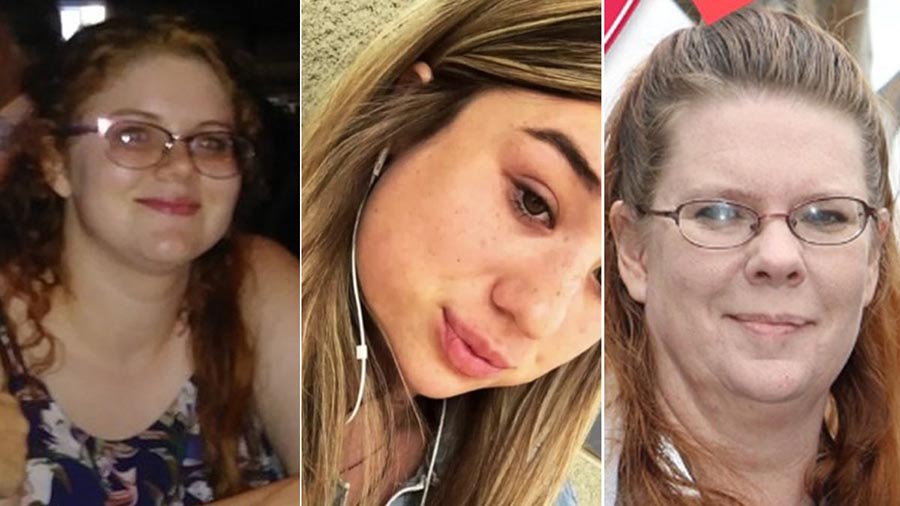 As the community tries to understand and heal from such a crime, authorities continue to seek justice for the family of the victims. Chief Pust echoes shared sentiment in saying, "We hope that with further investigation, that prosecution and conviction can provide some type of closure for the family members, the friends, and the community members this has affected."
Find your latest news here at the Hemet & San Jacinto Chronicle
Search: triple homicide suspects