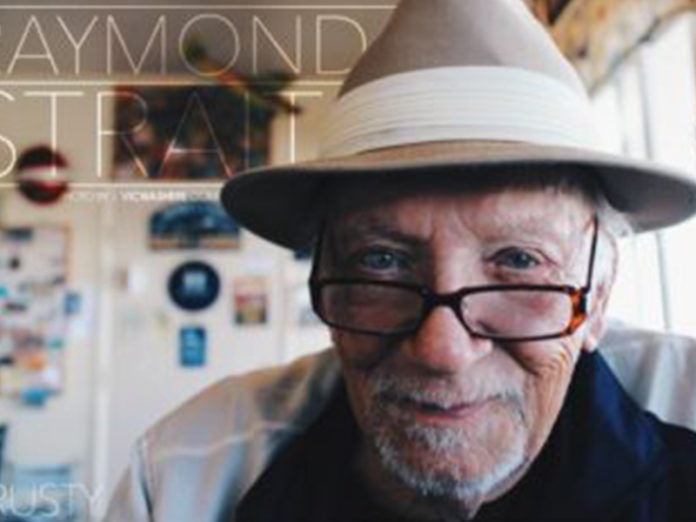 Rusty Strait | Senior Reporter
Every day the word "family" comes up in some conversations. What does it mean? There are more versions of "family" than you might think. A family of penguins or a family of writers, ad infinitem. We speak of every clannish thing as "family."
Of common reference is our personal family. In person, it gets sticky. There is the family of heritage, meaning our parents, siblings and ancestors. But as we start to grow up, if there is divorce and remarriage, we take on more family known as "in-laws." That can mean several things. When we get married, that is one set of in-laws and then when our children marry, we get another set of in-laws. We say we are related through marriage. How about adoptions, another addition to the family? Remember the song, 'We are family.'
There is another form of family that has more meaning sometimes than the family we are born into. Friends. The major difference between the two is that we by birth, are related to the one form and have no choice in the matter. It is what it is. Sometimes good, sometimes mediocre and at other times simply selfish and self-serving.
So which is which and which is not? Over the span of a lifetime, from childhood into old age, we accumulate friends. Whereas your natural family can abandon you for many reasons. See how unattached to you they are when there is a divorce or death – both involve money matters in which self-interest can supersede all duty to family. Ask any lawyer how it works when the Will or Trust is read. That's when the family relationship can come unglued. "Mom told me she left me this in her Will, so how come you got it? Are you sure the Will is not a fake?" You might be shocked to know just how many Wills and Trusts are contested because an heir was left out or didn't feel it was fairly written.
That is why we have no choice in ancestry but our friends are often more family to us than genetics. All the way back to the Bible, it has been brother against brother and child against parent. Often for no reason at all. Family betrayal is the unkindest cut of all.
As said above, we choose our friends. We have the opportunity to find common interests and comradery. It is similar to how we find our mates. Love at first sight, is a rare gem. We date, often over a long period of time, getting to know each other. We all prefer to shop for our own wardrobe because we know our own tastes. A friend is the most valuable family you can have. A friend can criticize you for your errant ways and you will accept it. When a natural family tries that, resentments smother the relationship.
A family of friends, wisely chosen, will be there for you. So choose wisely and treasure them as you would a precious gem. Remember when the word family comes into your conversations, it may not be what you think. Just sayin'.
rustystrait@gmail.com
---
• DISCLAIMER: The opinions, beliefs and viewpoints expressed by the various author's articles on this Opinion piece or elsewhere online or in the newspaper where we have articles with the header "COLUMN/EDITORIAL & OPINION" do not necessarily reflect the opinions, beliefs and viewpoints or official policies of the Publisher, Editor, Reporters or anybody else in the Staff of the Hemet and San Jacinto Chronicle Newspaper.
Find your latest news here at the Hemet & San Jacinto Chronicle