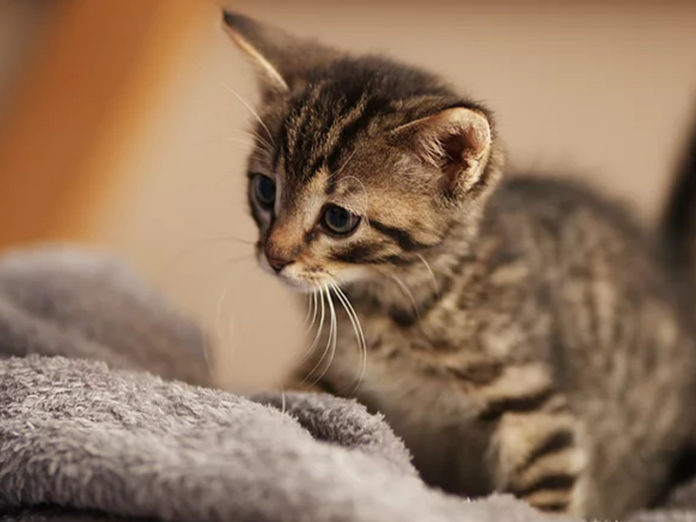 ARE Announces YTD Statistics: 1893 Cats and Dogs Rescued, 1460 Animals Adopted, 272 Foster Homes
ARE Animal Rescue, Hemet, CA, announced that the all-volunteer nonprofit organization has teamed up with the PetSmart stores in Glendora and Corona, CA, to showcase in the stores' catteries kittens and adult cats that ARE has available for adoption. These agreements bring to five the number of in-store catteries ARE occupies in Southern California. The others are in PetSmart on College Blvd. in Oceanside and PetSmart and Petco in Hemet.
ARE Animal Rescue's headquarters and main adoption center are in a 5,300-square-foot storefront at 101 East Florida Ave. in Hemet.
As of September 14, ARE had 1127 cats and dogs in its care and so far in 2020 had rescued 1893 animals and found homes for 1460. Since its founding, ARE has rescued 3961 animals and found homes for 2834.
ARE has grown exponentially in the two years since its founding in June 2108. In addition to the five catteries and adoption center, ARE has 272 foster homes spread across four counties: Riverside, San Bernardino, Orange and San Diego. Foster volunteers care for the animals – from pregnant moms and bottle babies to the sick, injured and those needing socialization – until they're old enough, healthy and ready for adoption.
In April 2020, ARE stepped up its intakes to help the local communities when Riverside County Dept. of Animal Services closed to the public its animal shelter in San Jacinto.
In announcing the latest store relationships, ARE's founder/executive director Amber Schlieder noted that with the increased number of rescues resulting in part from the COVID-19 pandemic, there's a greater burden on the organization for funding and volunteer support. ARE has operated solely on donations, adoption fees, and minimal sales of pet supplies at the adoption center. Schlieder said ARE is actively applying for grants with the hope of obtaining additional funds.
Animals available for adoption can be seen at the catteries during store hours, on ARE's website (www.arerescue.org), and on the "ARE Animal Rescue" Facebook page. Due to COVID-19 restrictions, the adoption center is open to the public by appointment only until further notice.
Interested adopters may apply at the store catteries or can save time by completing an application on ARE's website. If approved, adopters will then receive further instructions and can set up appointments.
As a 501(c)(3) nonprofit rescue organization serving Southern California, ARE Animal Rescue's goal is to attain a no-kill community by reducing euthanasia in high-kill shelters. ARE Animal Rescue is dedicated to rescuing at-risk cats/kittens and dogs/puppies from high-kill shelters and from situations of immediate danger in order to give them a chance at life.
For more information on ARE Animal Rescue, visit www.arerescue.org, call 951-708-1280, email to info@arerescue.org, or follow ARE on Facebook and Instagram.
Put the below in a colored box and incorporate it after the article.
---
ARE Animal Rescue's Adoption Locations
PetSmart, 1301 East Gladstone St., Glendora
PetSmart, 573 North McKinley St., Corona
PetSmart, 471-2 College Blvd., Oceanside
PetSmart, 2771 West Florida Ave., Hemet
Petco, 2545 West Florida Ave., Hemet
ARE Pet Adoption Center, 101 East Florida Ave., Hemet (currently by appointment only)
---
Amber Schlieder – ARE Animal Rescue
Find your latest news here at the Hemet & San Jacinto Chronicle