On Monday, November 2, 2020, at 8:20pm, deputies from the Lake Elsinore Sheriff's station responded to the 31000 block of Grape Street, city of Lake Elsinore, regarding a commercial burglary.  Upon arrival, deputies saw a subject inside the Wells Fargo Bank. Deputies contacted the subject as he exited the building through a side door.  The suspect was identified as Duane Blunt, a 42 year old male from Lake Elsinore.  Upon contact with Blunt, deputies located evidence linking Blunt to the burglary.  Blunt was transported and booked into Cois Byrd Detention Center for commercial burglary charges.  Deputies authored a bail enhancement, which was later approved by a judge to increase Blunt's bail to $1,000,000. 
Additionally, Blunt was responsible for multiple thefts in the Lake Elsinore area. On October 20, 2020 Blunt was arrested for several counts of commercial burglary, dating from October 13-20. A bail enhancement was authored and approved by a judge for $500,000. Blunt was released after two days, and was arrested on an additional crime of possession of a stolen vehicle on October 26, 2020. He was booked and released on that charge.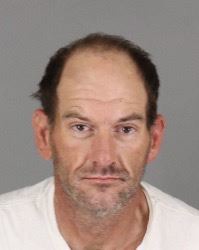 This investigation is on-going and anyone with further information on this case, or others related to it, are encouraged to contact Deputy Pohlman from the Lake Elsinore Sheriff's Station by calling (951) 245-3300.
For media inquiries regarding this incident please contact the Media Information Bureau.
Find your latest news here at the Hemet & San Jacinto Chronicle