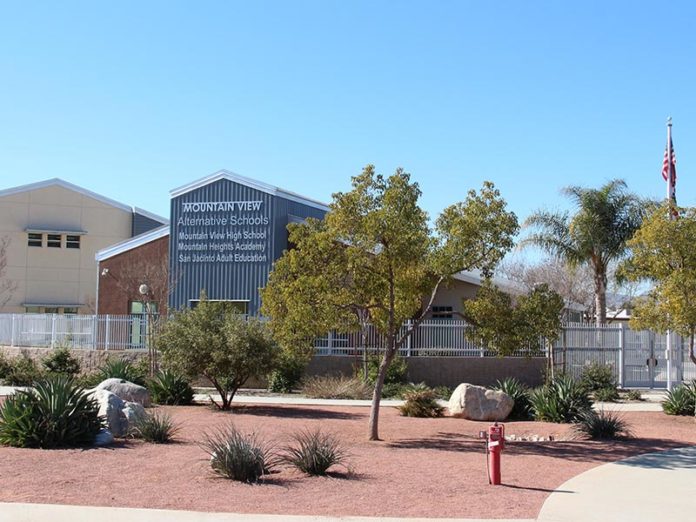 (CA Green Ribbon School)
On April 22, 2020, the 50th anniversary of Earth Day, State Superintendent of Public Instruction Tony Thurmond announced that 25 schools and eight districts earned 2020 California Green Ribbon Schools awards, a list that includes San Jacinto Unified's Mountain View High School.
The California Green Ribbon Schools Award uses the applications submitted for the U.S. Department of Education Green Ribbon Schools program that reviews environmental excellence and demonstrated achievement under three categories known as pillars: Pillar I, reduce environmental impact and costs; Pillar II, improve the health and wellness of schools, students, and staff; and Pillar III, provide effective environmental education, which teaches many disciplines, and is especially good at effectively incorporating STEM, civic skills, and green career pathways.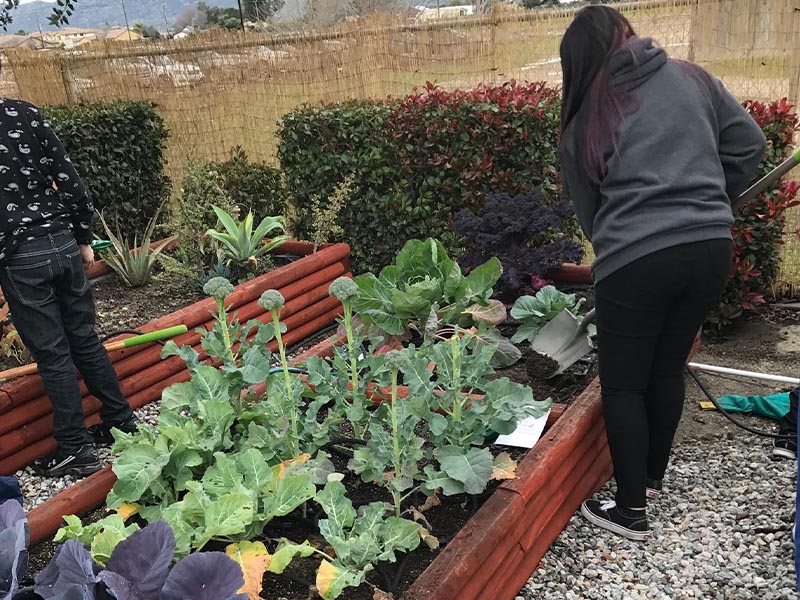 Mountain View High School earned 'silver level' achievement, which is an overall score of 65.0 – 74.9% of the three pillars from concrete achievement using quantitative measures, wherever possible. "We are honored that the state of California is recognizing our school and San Jacinto USD for the commitment we all have to providing our students opportunities to live a more sustainable life," said Principal Ken Swanson. "Our programs, policies and projects are in place to educate and involve our students and our community members so we can all make this world a better place," he explained.
The campus' flourishing aquaponics program began in 2014, with five classroom systems and the installation of a weather station ( http://www.sanjacintoweather.com/). In 2016, the sustainable living science center came to life with the addition of two large outdoor aquaponics systems; solar, wind and bicycle power; raised-bed farming; a drought tolerant demonstration garden; and composting and worm farming.
Riverside County Office of Education selected Mountain View High's Aquaponics & Sustainable Living program as a 2017 Model of Academic Excellence and Innovation. California Department of Education awarded the campus as a 2018 Model Continuation High School.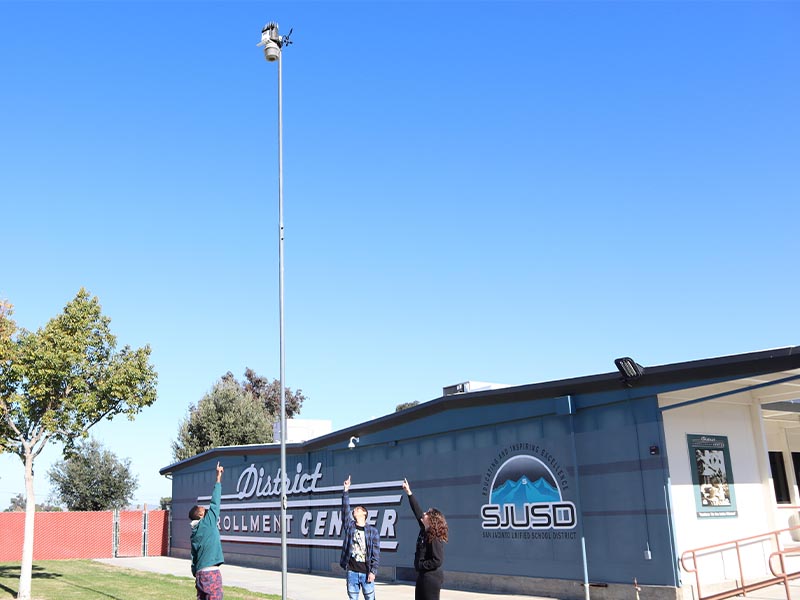 For more information about the Green Ribbon Schools Award program, visit https://www.cde.ca.gov/ls/fa/sf/greenribbonprog.asp.
Find your latest news here at the Hemet & San Jacinto Chronicle
Search: CA Green Ribbon School