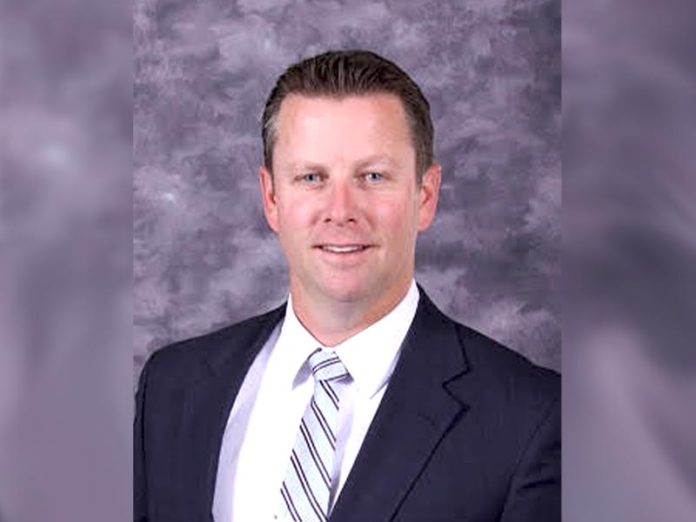 (New Superintendent)
San Jacinto, CA
The San Jacinto Unified School District Board of Trustees have selected Dr. David Pyle as the district's new superintendent, effective June 1, 2020, a decision that will be ratified at the Board's next regular meeting on May 12. Dr. Pyle succeeds Dr. Shari L. Fox, who has served as Interim Superintendent since December 4, 2019. In November 2019, the Board accepted the resignation of Diane Perez, who led the district since 2013. Dr. Pyle has been the Superintendent at Nuview Union School District in Nuevo, California since 2012.
He has 23 years of experience in public education and has served as a teacher (El Rancho USD), assistant principal (Hemet USD), and principal (Nuview Union SD) before taking the helm at Nuview eight years ago. Pyle is a California native who was born and raised in San Diego and earned a bachelor's degree in Speech/Communication from Long Beach State. He earned his master's degree in Educational Administration from National University and earned a doctorate in Educational Leadership from Azusa Pacific University.
"His energy, excitement and emphasis on student success, building strong relationships throughout the community and responsible financial management fit perfectly with what we were looking for, and the priorities identified by our stakeholders and employees," said Mr. John I. Norman, SJUSD Board President. "We had 31 applicants from across the country, and we are incredibly happy to welcome Dr. Pyle to SJUSD and to the families that we serve," noted Norman. Pyle's family includes wife, Jen, a Speech Pathologist at Murrieta USD, son Gavin (attends Murrieta High School, daughters Taylor and Alyssa (both attending Boise State University), and daughter Shay (attends San Francisco State University).
"It is with the greatest enthusiasm and appreciation that I have been selected to serve as the next superintendent of the San Jacinto Unified School District," shared Pyle. "For the past 8 years, I have admired San Jacinto as a neighbor while serving Nuview USD, and I am beyond humbled for the opportunity to serve within the San Jacinto Valley, excited for what is to come in our time together. I am looking forward to meeting the community!" San Jacinto Unified School District serves more than 10,500 students in seven K-5th grade schools, including one Dual Immersion Academy.
Three 6th – 8th grade middle schools, including one Leadership Academy and three 9th – 12th grade high schools (one comprehensive and two alternative). All schools are on a traditional calendar, and the district also operates three Head Start and State Preschool programs as well as a community-based adult transition program for students 18-22 years old.
Find your latest news here at the Hemet & San Jacinto Chronicle
Search: New Superintendent