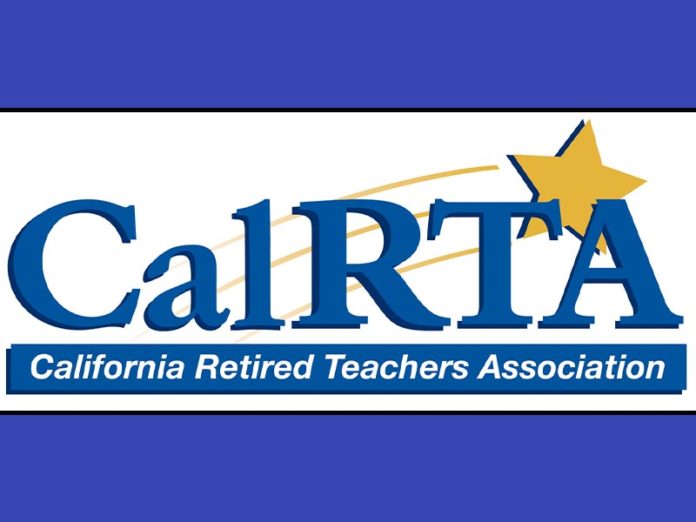 (Awards Scholarships)
Six local seniors each receive $1000
The California Retired Teachers Association (CalRTA), Division 33, recently awarded six $1000 scholarships to graduating seniors in the Hemet and San Jacinto School Districts. "Each year, CalRTA Division 33 proudly offers up to eight $1,000 scholarships to HUSD and SJUSD seniors who will pursue teaching careers. Unfortunately, our scholarship luncheon was canceled this year, so the six scholarship recipients received their awards online," says Gayle Mattson, CalRTA Division 33 president. To qualify for the scholarship, students must have a 3.0 GPA or higher in their junior and senior years; they must plan to become teachers and have good citizenship at school and in their community.
Recipients of this year's scholarships are as follows: Andrea Ortiz, San Jacinto High School, plans to attend UC Riverside and eventually become an elementary school teacher; Ashley Sanchez, Hamilton High School, plans to attend Mt. San Jacinto College then transfer to Montana State University to earn her single subject teaching credential in secondary English; Shelby Read, Hemet High School, will be attending the University of Oregon with a major in Psychology and a goal to become a 3rd grade teacher; Joanna Ramirez, West Valley High School, will be attending Cal State San Marcos, majoring in Education with a goal of teaching math or science at the high school level; Kaylee Bateman, Western Center Academy, will attend Liberty University in Lynchburg, Virginia in the fall, with a double major in graphic design and teaching – she plans to use her design skills to teach high school in the future; and Cindy Chavez, Tahquitz High School, will attend Cal Baptist University majoring in Liberal Studies before earning her teaching credential.
Sandy Kasper, CalRTA Division 33 Scholarship Chair for the past four years, says she is "especially proud of this year's recipients for their ability to adapt to a new and unique situation. It is a special moment in time for everyone involved." CalRTA Division 33 also offers $100 teacher grants throughout the school year to teachers in the Hemet/San Jacinto Valley and surrounding districts. Although retired, CalRTA Division 33 members continue to support local students and schools," Mattson added.
-Sue Breyer
Find your latest news here at the Hemet & San Jacinto Chronicle
Search: Awards Scholarships