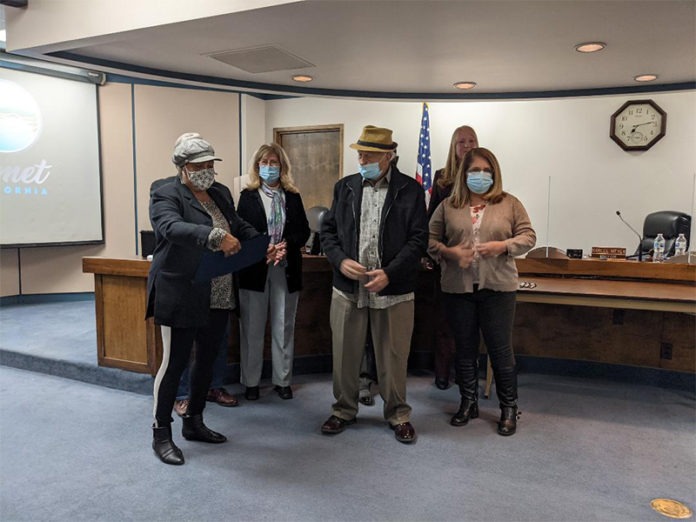 Hemet City Council
All council members were physically present with Councilman Joe Males working remotely. The invocation was given by 2 presenters with Councilman Lilienthal leading the Pledge of Allegiance.
Preceding the regular public City Council meeting was the closed session with the city's newest attorney. As is often the case, there was no action on existing or anticipated litigation.
As for public comments, there was one by local activist Marianne Derouin describing this past Saturday's gathering of many locals to participate in a cleanup identified as the Tahquitz Cleanup. A special effort was made to "meet and greet' residents in the area, talking to them about their needs and concerns. She was pleased with the outcome of their first get together and asked for more volunteers. "There's a new crew in town" Derouin stated, identifying itself as "I Love Hemet." In a later report, Councilman Joe Males explained that the Community Outreach Committee also gathered to do their part in reclaiming a cleaner and more organized Hemet. He cited the cooperation of multiple churches. His group met in the area of Palm and Lathan, in the vicinity of Living Way Church.
Mayer Karlee Meyer presented the month of February as Black History Month, handing out a certificate to DeniAntoinette Mazingo, homeless advocate Dennis Fletcher and Tricia Morris. Along with this recognition was a special presentation in recognition of Hemet's first African American city council member, Malcolm Lilienthal. This recognition was greeted with the applause of those in attendance.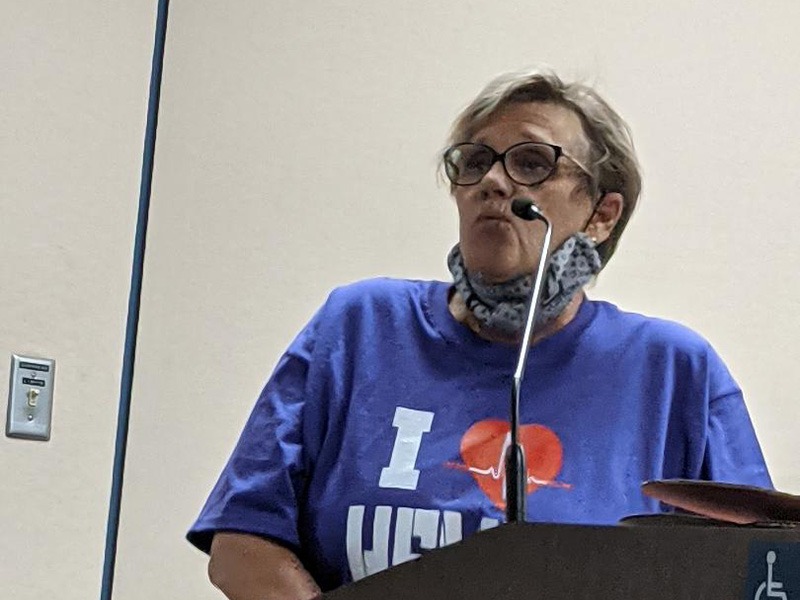 The council received and unanimously approved the warrant register. Having read through this cumbersome list of accounting activities, it did not appear to have any questionable items. Finance Director Lorena Rocha is always available to answer any questions or explain anything that seems confusing or out of place.
For the first time in several months, newly installed City Treasurer Sue Savage gave a brief presentation stating the Hemet's Investment portfolio is in excellent shape. She cited the fact that Hemet is fortunate to be earning the interest on the investment it does, as the current interest rate across the board is 0 percent! If we are foolish enough to move an investment, we will lose any interest we are earning. Ms. Savage gave some definitions as they pertain to the treasury.
As is always the case with council meetings, there is a consent calendar. This represents multiple items that can be handled with just one vote. The few items appearing on the consent calendar had been previously discussed and were what could be categorized as "boilerplate" items. The city found it necessary to renumber some of its previously approved resolutions as the numbers were out of sequence with other resolution numbers. It would have created future confusion to have out of sequence resolution numbers when doing reference work. Second, on the list was the need to move some previously budgeted money around so that the appropriate account could increase its budget. This is not unusual and does not involve "sleight of hand."
Often there are items requiring discussion before specific action can be taken, such as a yes or no vote. There has been a Corona Virus Emergency Declaration Update on the agenda since the pandemic was declared. City Manager Lopez pointed out there is a decline in COVID-19 cases, easing the strain somewhat. There were not other items to report as regards COVID-19.
Acting City Engineer Steve Loriso gave a presentation describing the momentum of the Public Works department and the achievements of the last years. Public works have been a contentious discussion as there are always multiple projects that need attention, such as pavements that need repair, streets that appear to be falling apart. Loriso expressed his gratitude for the collaboration between the Engineering and Public Works Department. A Capital Improvement Program report has not been done in several years and the hope is that this will be an annual report. The plan is to create a CIP plan every five years. Loriso stated that over 60 projects with an estimated budget of $59 million dollars are being proposed for Fiscal Year 2020/2021. Among the many items on this list are local streets and roads (under Measure A), road maintenance and rehabilitation, Highway Safety Improvement Program, City Sanitary Sewer, City water and many other projects. These are large dollar value projects, hence the title Capital Improvement Program (CIP). Moving forward, this report will be updated with current information. Things are definitely moving along as City Council is prioritizing, and momentum seems to be developing among all council members.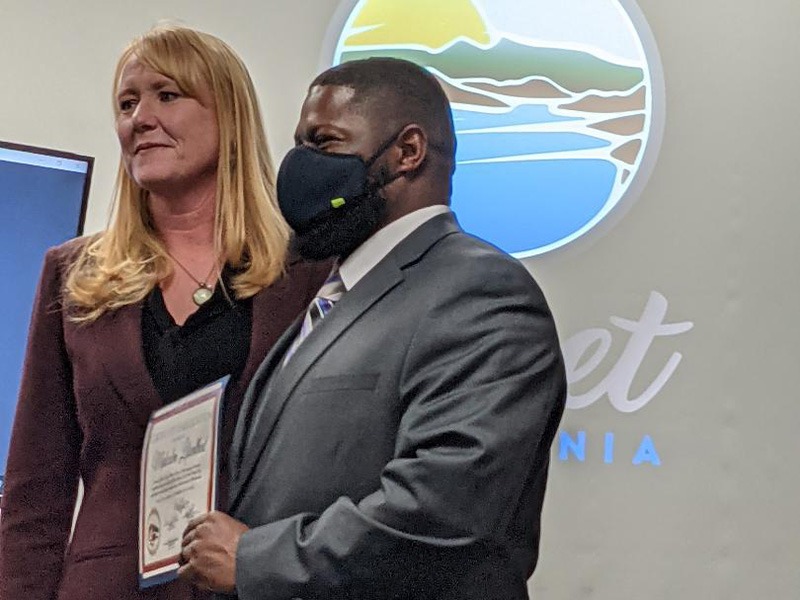 This is a positive step with what looks like a positive outcome. There was a lengthy discussion and Councilmembers Brown and Krupa asked pertinent questions about coordinating multiple projects that could be done in a way that would not impact public safety and traffic. Brown talked about the Devonshire/Warren and Devonshire/Meyer areas of Hemet and the increased traffic flow in that area. This was a productive discussion.
You wanted a council that got things done and this council is starting to get things done.
As mentioned in previous council reports, there are multiple committees involved in the business of city government. Many went dark for various reasons or simply were not up for a meeting. One of the items shared when Councilman Brown attended a League of Cities meeting centered around a presentation by EMWD. There has been a big increase in the numbers of people being served in the valley and elsewhere. There have been some big improvements in the way in which water is distributed, the desalination process and the Colorado River desalination plant. There is considerable information available on the Internet for those with interest.
As mentioned earlier, Councilman Lilienthal participated in a trash cleanup at the Living Way Church location and was pleased with the outcome. There were numerous reports and somehow or other, the writer will find a way to provide a little more information on what takes place at some of these meetings. These cleanup efforts are definitely "boots on the ground" efforts designed for beautification and a generally pleasing change to the local environment. This is dirty work but people are doing it. Good job folks!
Big government can be pretty daunting and complex. Understanding what happens at the local level is the gateway to understanding what takes place at the Sacramento level as well as the D.C. level.
Feel free to send questions or comments to the newspapers.
Ann Smith • Contributor
Find your latest news here at the Hemet & San Jacinto Chronicle