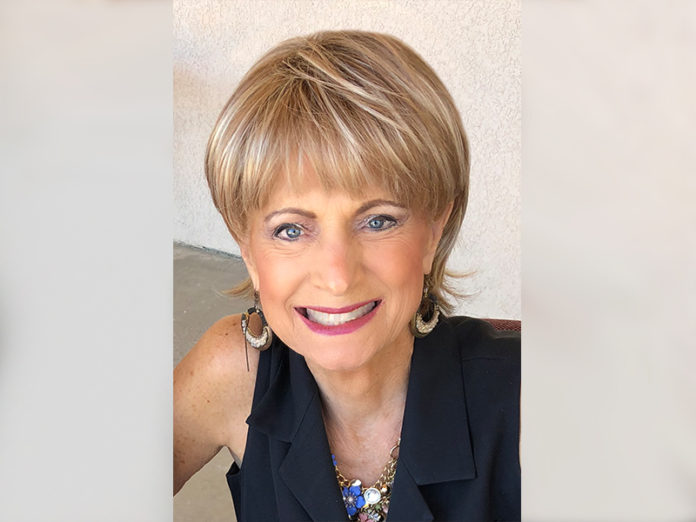 Susan Beckett | The Dwelling Place City Church
Warnings! We live with them every day of our lives. For small children it's, "No! Don't touch." Several years into life it's, "Don't run with scissors." We then move on to "Don't play on the freeway," and as teens it's, "Don't fill your gray matter with drugs," etc. – the list gets pretty long in dealings with that particular group!! As adults it's more serious with relationships, jobs, finances, and ??? Yet another long list.
But we can also find humor in warnings. Here's a sample of warning labels from products we use everyday: Warning label on a baby stroller: "Remove child before folding," warning label on a Chipotle truck: "Drivers do not carry burritos," and this was found on an iron-on shirt logo: "Do not iron while wearing the shirt." Geze – we're not brain-dead!
There's a story of a ranger at Yellowstone National Park who was leading a group of hikers. The ranger was so intent on telling the group about the spectacular park, that he considered the incoming messages on his two-way radio distracting, so he turned it off. Nearing a lookout point, the ranger was met by a totally out-of-breath scout – he wanted to know why the ranger hadn't responded to the messages on his radio – a grizzly bear had seen seen stalking the group, and the authorities were trying to warn them of the danger. By ignoring the repeated warnings, the ranger had jeopardized not only himself, but his entire group as well.
God has put warnings in place for our benefit – no different from getting a heads-up from your doctor. In Luke 12:16, Jesus tells us to "Watch out! Be on guard." We're warned against false teachers – we're warned about a coming antichrist; we're warned not to steal, to resist the devil, and not to leave this world without Jesus. It's a long list, but again, warnings are put in place to alert us of possible danger or harmful consequences.
Unfortunately, some people completely miss warning signs. Kurt Cobain of the Nirvana band fame, was one of those. Hooked on drugs and depressed, he committed suicide in April of 1994 after taking enough heroin to kill three people.
He once said something fairly amusing, but looking back on his life, it's actually pretty tragic: "Birds…scream at the top of their lungs in horrified hellish rage every morning at daybreak to warn us all of the truth. They know the truth. Screaming bloody murder all over the world in our ears, but sadly we don't speak bird." No – we don't speak bird and birds don't know truth – they eat worms! This is sad!
Franklin Graham has said the following with "Kurt's" in mind: "Each person we meet on a daily basis who does not know Christ is hell-bound. That may make some folks bristle – but it's a fact. When we refuse to warn people that their actions and lifestyles have eternal consequences, we're not doing them any favors."
According to the AP, one evening in 1996, three friends were driving the rural roads in Florida when they decided to play some pranks on drivers. They pulled 20 street signs out of the ground, including a stop sign at an often-used intersection. The following day, three eighteen-year-old buddies, who had been out bowling, breezed through that intersection without stopping. Their car sailed right into the path of an eight-ton truck, instantly killing all three.
A year later, the three culprits of the deadly prank were all convicted of manslaughter. In 1997, they stood before the judge weeping and wiping their eyes. Dressed in orange jail jumpsuits & handcuffed, they were each sentenced to fifteen years in prison.
What did those three think would happen when they removed vital warning signs from the roadway? It proved to be not only dangerous but deadly! But it's no less dangerous for us to ignore the signposts that God has posted for us.
I think perhaps we need to put warning stickers on our Bibles. Maybe something like: Warning: Don't read this if you don't want your life to change and possibly influence others!
Bob and Susan Beckett pastor The Dwelling Place City Church at 27100 Girard Street in Hemet, CA. For more information, you can contact them at DPCitychurch.org
Find your latest news here at the Hemet & San Jacinto Chronicle