To great fanfare, delicious food, and several speeches, the Gosch Auto Group in conjunction with the Hemet Chamber of Commerce proudly and formally announced the grand re-opening of both its Ford and Hyundai dealerships.
"We've already seen an uptick in sales," said Internet Director Jose Salgado, adding, "this has been a long time coming, and we're so happy and proud to show off our new facility."
The evening couldn't have turned out better as patrons and attendees were offered a wide array of hor's d' oeuvres, sandwiches, beverages, chocolates and decadent desserts while listening to speeches concerning Gosch's legendary customer service and commitment to our community.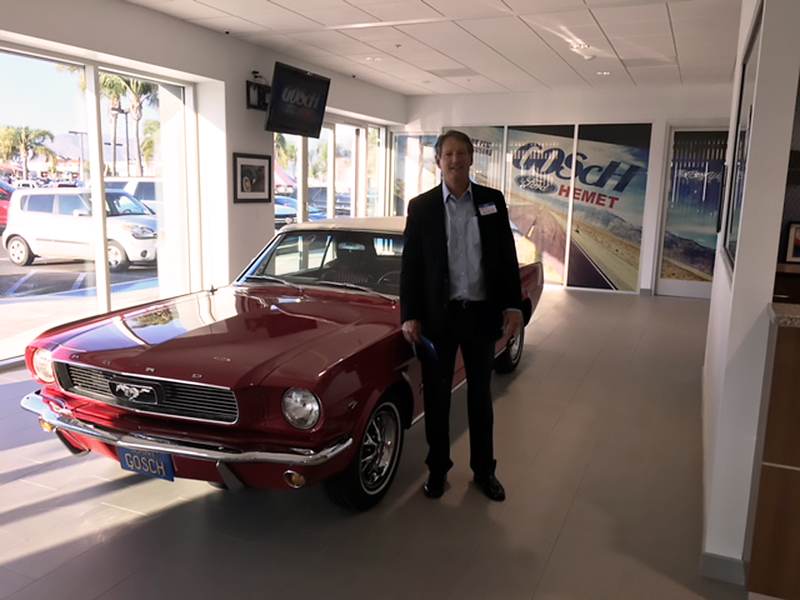 "The Gosch ribbon-cutting was an extraordinary success, with many new people and faces.  We appreciate the opportunity to collaborate with our members to create fantastic events, but this is by far one of the most outstanding we've ever produced," said Hemet-San Jacinto Chamber of Commerce Executive Director, Cyndi Lemke.
Director Salgado took us on a tour of the new facility which boasts many impressive customer-centric appointments. There's even an air-conditioned vehicle delivery room. "We wanted to allow our customers to have the ability to relax and get acquainted with their new purchase in a comfortable environment," said Salgado, adding, "There's even complimentary coffee and donuts, and a children's playroom.  Everything Gosch put into this new facility was designed with the customer in mind."
Operations Manager Joe Hinojoza advised that the refurbishment/reopening cost millions of dollars, but it was worth it. "In all six Gosch locations, the customer comes first."  
Gosch outperforms the California CSI (Customer Satisfaction Index) average at all six of its locations. "The Gosch family sets a high standard for us, but we know how important the Index is, and we set our sites on outperforming the CSI for every marking period.  We consistently outperform the average," said Salgado, adding, "we went through a tough period, where our sales professionals were working out of trailers, while work went on around them and that caused a bit of a dip in sales, but we always put our customers first, and in the end, it was worth it."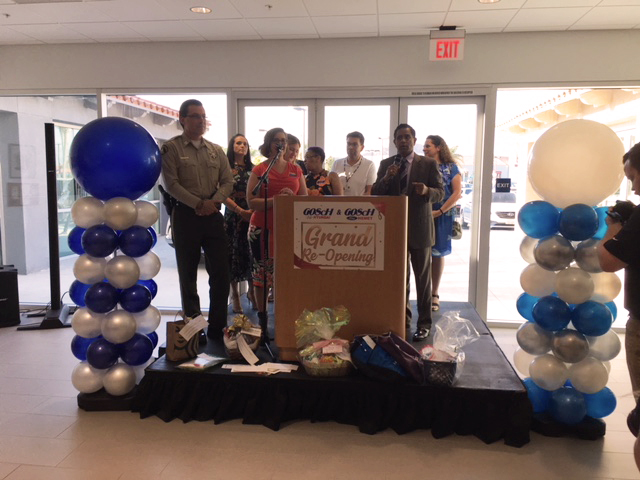 Echoing Salgado, Gosch Automotive Group Co-Owner Eric Gosch said he couldn't have been happier with the outcome. "This event was several years in the planning stages.  We had to move our Toyota offices and then our corporate offices, renovate those…and then finally, focus on this facility. The entire refurbishment cost several millions of dollars and took several years, but as you can see by this turnout, and as our customers can feel when they walk through the door, it was worth it."