The Calabasas Pumpkin Festival Returns
City of Calabasas | Contributed
Did you know that Calabasas got its name from the Spanish word "Calabaza" meaning "'pumpkin" OR "gourd"? Local legend has it that explorer Juan Bautista de Anza was traveling through the area now known as Calabasas when suddenly, his wagon full of pumpkins overturned. A few months later, the area saw its first pumpkin patch!
More than 200 years later, the Calabasas community returns to Juan Bautista de Anza Park to celebrate its namesake with friends, family, fun and of course, pumpkins! Shop the Marketplace, try a new pumpkin dish, dance and sing along to great bands, and pick your pumpkin in the pumpkin patch. There is so much to explore at The Calabasas Pumpkin Festival Sunday, October 16, 2022, 10:00am – 5:00pm.
The Calabasas Pumpkin Festival is proudly presented by the City of Calabasas Community Services Department.
WE'VE GOT THE PUMPKINS!
• Pumpkin patch on site
• Pumpkin painting and other craft activities
• Pumpkin pies for purchase by the slice or by the pie
• Pumpkin treats and other delicious food in the Food Court
• Pumpkin, Halloween, and home and garden items for sale in the Marketplace
• Pumpkin beer in the festival beer garden
TIP! If you like pumpkin scents and flavors, look for the orange pumpkin flags to indicate which vendors have pumpkin treats!
Don't miss the Spooky squash sculptures and pumpkin carving with Peculiar Pumpkin Portrait's Doug Goodreau!
INCLUDED IN THE TICKET PRICE
• Unlimited inflatable rides and games
• Creepy crawlers & critter shows
• Photos with Punky & other Halloween characters
• Halloween themed contests
• "Thriller" flash mobs
• Live bands- BAND & SHOW LINE UP COMING SOON!
Saturday Morning Monster Mash-up at 11:00am
Calling all kids ages 12 & under… Come to the festival in costume and join us for a monster sized dance party! Be one of the first 200 participants and receive a free pumpkin to personalize in our pumpkin painting booth.
Plan Your Visit to the Calabasas Pumpkin Festival!
SUNDAY, OCTOBER 16, 2022 from 10:00am – 5:00pm (ticket sales end at 4:30pm)
Location: Juan Bautista de Anza Park – 3701 Lost Hills Road, Calabasas, CA 91301
Directions: 101 Freeway – Exit Lost Hills Rd. in Calabasas. Follow the signs to free & easy parking!
Parking located in designated lots at the corner of Lost Hills Rd & Agoura Road. Free shuttles provided to the main gate.
Shuttles Hours: 9:45am – 5:15pm
For safety, parking is prohibited along Las Virgenes / Malibu canyon Road. Streets will be marked as a tow-away zone and strictly enforced.
Pets: Pets prohibited on shuttles (except service animals). Friendly dogs on leashes permitted on grounds. No dogs allowed in select children's activity zones and food court. Unleashed &/or aggressive dogs (and their owners) will be asked to leave the festival immediately. Much of the festival takes place on asphalt. If it is a hot day, be kind to your pet and leave them home!
TICKETS ON SALE STARTING SEPTEMBER 6, 2022
Price includes: Unlimited inflatable rides and games, creepy crawlers & critter shows, photos with Punky & other Halloween characters, Halloween themed contests, live bands & more!
Online Tickets: $10 per person (processing fees apply)
Day of Tickets: $15 per person (processing fees apply)
Children under 24 months admitted free
HERE'S HOW YOU CAN GET INVOLVED IN THE FESTIVAL!
BECOME A MARKETPLACE VENDOR
If you have Autumn, Harvest, or Halloween items or want to sell your crafts, clothing, or home and garden products to thousands of patrons, then the Pumpkin Festival Marketplace is for you! Discounted vending fees apply for vendors featuring pumpkin items.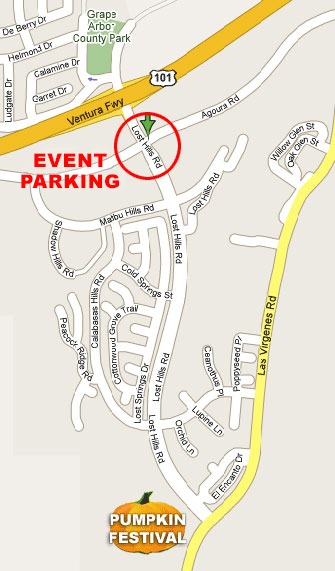 BECOME A FOOD VENDOR
Have a food truck or operate a temporary food stand? The Food Court may be for you! We strive for tasty flavors, excellent customer service, and a high standard of health and safety practices. All vendors are required to offer a pumpkin food item in their booth. To learn more, contact 818-880-6461 or email [email protected]
VOLUNTEER FOR THE FESTIVAL (Grades 9-12)
Have fun and receive community service hours for your school. Volunteers assist with decorating, overseeing photo booths, supervising festival attraction lines, and helping with contests. Volunteers must be enrolled in grades 9-12 to participate.
APPLICATIONS COMING SOON!
Find your latest news here at the Hemet & San Jacinto Chronicle