Rusty Strait | Senior Reporter
The regenerated Cathedral City Rep Company remains the brightest star in the East Riverside theater community. They reached across a continent and ocean with their most recent gem. ONCE is a musical play with complexities at every turn. In a world of folks who are seeking a meaningful life, their encounters often clash with unexpected results.
Essentially it is an emotional journey involving a star-crossed love affair without the Shakespearean ending. Ken Allen Neely (Guy) is a well-seasoned actor from New York who has experience on stage, screen and television. He has recently split with his girlfriend and his only occupation is that of a vacuum sweeper repair man who has become a drifter looking and doesn't seem to know for what.
His co-star, Claire-Frances Sullivan (Girl), goes solo because her husband is in absentia. Her close companion is a piano. What seems to be the obvious appears to be a woman looking for a temporary affair until her husband returns. But it is much more than that.
Guy has a guitar and his voice and not much of anything else, but oh how he makes them work like nothing else. A brilliant voice and a strumming guitar create his only hope and companions.
The setting, on a Dublin cobblestone and an Irish pub, is ideal for the choreography because of its vast space. How director Adam Karsten managed to keep an Irish company of wild dancers together is a task in and of itself, the Irish being a rambunctious bunch anyway. There was nothing missing in the staff's performance. From lighting to costumes, it could not have been more original.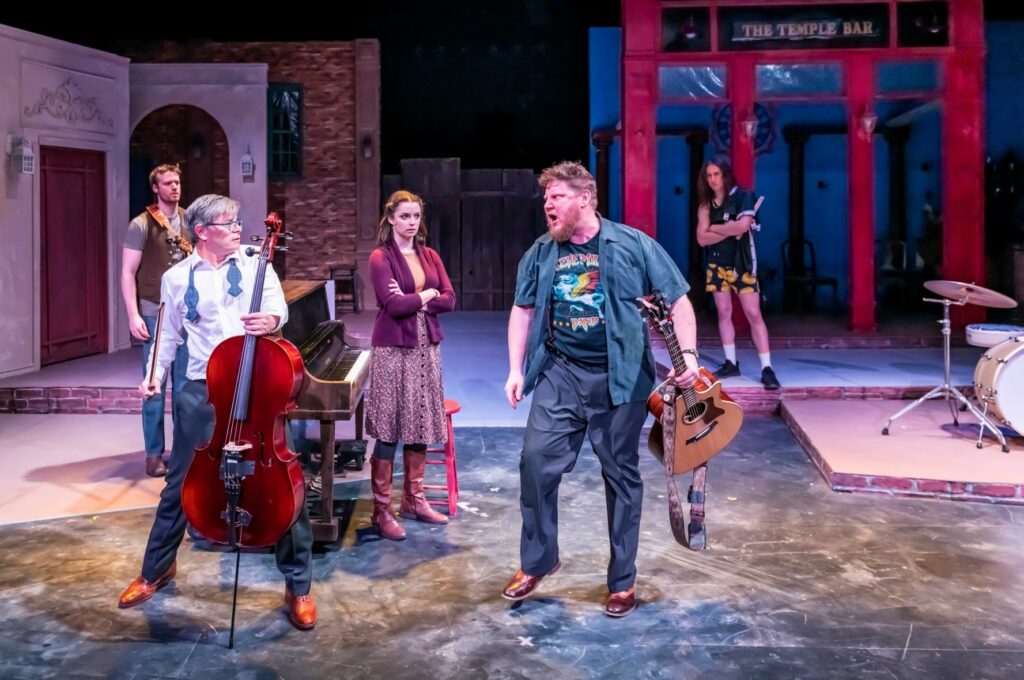 For those who might not know, ONCE was originally a very low-budget film that surprised everyone with the 45 million dollar return for their effort.
Back to the plot. Guy has all but given up on life and despite what might seem like a lonesome girl running into a lonely guy with a guitar, she gives him hope that there is something better and that he can find a better life through music. A recording of the music won numerous awards. It is compelling, moving and in a way, mesmerizing. In the end, despite his disillusionment and feeling used by the girl, all turns out well. The guy rekindles his former romance and the girl welcomes her husband home.
It is so refreshing to see actors actually present real-life performances and every actor in this play did so. The jealousies, pains, happy moments and sense of neighborhood are there. One could be down at his local bar and experience such a life.
One thing I noted. There was no one in the theater below middle age. Young people want something else and apparently, they don't find it in this musical. To me, it was almost a modern-day take-off from West Side Story.
However, having said all this, if you ever have a chance to experience this wonderful musical extravaganza when it comes your way- to enjoy it and you will find there is something there you relate to that no other play or musical has. Just sayin'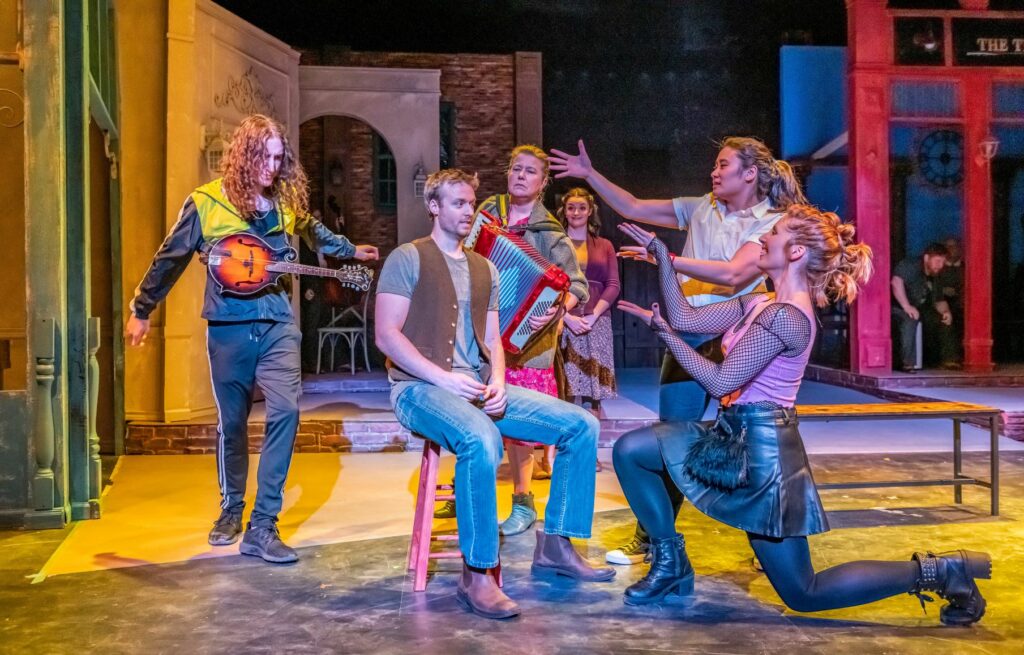 rustystrait@gmail.com
Find your latest news here at the Hemet & San Jacinto Chronicle