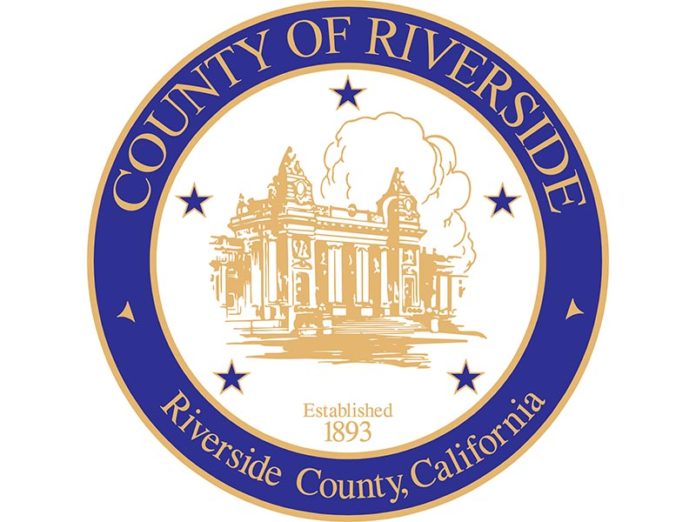 (Confirmed Deaths in Riverside)
RIVERSIDE (CNS) – Riverside County health officials have reported a half-dozen coronavirus deaths and 147 additional cases, bringing the death toll to 25 and the total number of confirmed cases to 946.

They also said they expect the number of COVID-19 deaths will rise as cases are viewed for possible connections, noting that the six newly reported fatalities were confirmed after the patients died.

"What's important to note about these deaths is that these were confirmed after death, that's post-mortem, and that was going through a review of coroner's records and disease control records to review the death certificates and cause of death," Riverside County spokeswoman Brooke Federicosaid in a briefing that was streamed on Facebook Live.

"It likely shows, as Dr. (Cameron) Kaiser had noted, that we do have a little bit of an undercount in our death totals."

Recoveries remain at 60, the same as Sunday.

Federal, state and local officials continue to warn of an upcoming surge in cases and deaths, which Dr. Geoffrey Leung of the Riverside University Health System said Friday could mean 65,000 cases, 11,000 hospitalizations and 1,000 deaths due to COVID-19 by the beginning of May in Riverside County.

Leung, however, offered a ray of hope. In addition to staying home and frequent hand washing, Leung said four other solutions could help Riverside County flatten the curve: testing, enforcement, face coverings and closing all nonessential businesses and gathering places.
"If we can do one of these things well … we believe we can decrease the number of cases and deaths by 50%. If we can do three of these things well, we believe we can decrease the hospitalizations, the cases and the deaths by 75%, saving nearly 700 or 800 lives or more," Leung said, "but we have todo them well, and we have to do them now."

On Sunday, county health officials announced at least 30 patients and some staff at a Riverside skilled nursing facility tested positive for COVID- 19. That number could climb as test results are still pending for other patients and employees at the Extended Care Hospital in Riverside, Federico said.

Also over the weekend, Riverside County's public health officer barred all outside gatherings, except for those between family members residing in the same home and ordered anyone leaving home to wear a face covering.

The ban on gatherings excludes essential businesses, such as healthcare offices, grocery stores and gas stations. However, those businesses must use social-distancing measures to keep clients and customers 6 feet apart and all employees must wear face coverings, the order states.

Law enforcement agencies throughout the county will enforce the order as they deem necessary.

Additionally, all houses of worship are prohibited from all in-person gatherings, including drive-in religious services.

Churches across the Coachella Valley have been hosting services online since the statewide safer-at-home order went into effect in late March, including Saint Cecilia Catholic Community in Palm Springs. The church has been streaming its Masses on Facebook Live for several weeks.
Drive-thru testing is available at three locations by appointment only in Riverside County, including Harvest Christian Fellowship church in Riverside and the parking lot the Riverside County Fairgrounds in Indio, both operational Tuesday through Saturday.

Testing at Diamond Stadium in Lake Elsinore is open Sunday to Thursday, and can be accessed by anyone who lives within a 50-mile radius of the Riverside metropolitan area.

People who want to get tested must call 800-945-6171 to be screened for specific symptoms. Appointments for the Lake Elsinore site can also be made online at www.projectbaseline.com/study/covid-19.

Find your latest news here at the Hemet & San Jacinto Chronicle
Search: Confirmed Deaths in Riverside