On August 18, 2020, about 4:55 AM, Lake Elsinore deputies responded to an assault with a deadly weapon call on the 200 Block of Graham Avenue in the city of Lake Elsinore. The victim, a local transient who was struck several times with an ax and also a baseball bat has been in a local hospital since the date of the incident receiving medical attention for his injuries.
At the time of the incident, the Sheriff's Department did not have any investigative leads. The Lake Elsinore Sheriff's Station Problem Oriented Policing (POP) Team assumed the investigation. The POP Team canvassed the area and conducted many follow up interviews to gain further investigative leads.
A rigorous investigation led them to three individuals: Robert Estrada, Destiny Elliott, and Andrew Avila, all transients within the city of Lake Elsinore.
Robert Estrada and Destiny Elliott were arrested on Friday, September 11, 2020 for Assault with a Deadly Weapon, Conspiracy to commit Attempted Murder, Mayhem, and booked into the Cois Byrd Detention Center in the city of Murrieta. Andrew Avila was already in custody at the Cois Byrd Detention Center on an unrelated crime. He had additional charges added for Conspiracy to Commit Attempted Murder, and Mayhem related to this investigation. 
This is an ongoing investigation. Anyone with additional information regarding this incident is encouraged to contact Deputy Parrish at the Lake Elsinore Sheriff's Station (951) 245-3300.
As a reminder, "Community Policing" involves partnerships between law enforcement and community members. Business owners and residents are encouraged to report criminal activity directly to law enforcement by calling Sheriff's Dispatch at (951) 776-1099, or by calling 911 if the matter is an emergency.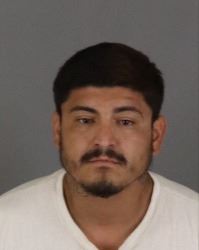 For media inquiries regarding this incident please contact the Media Information Bureau.
Find your latest news here at the Hemet & San Jacinto Chronicle