Reporting Deputy: Sergeant Cameron James
File # GE232920001
Details:
In October 2023, members of the Coachella Valley Violent Crime Gang Task Force received an anonymous tip of a convicted felon manufacturing firearms. Task Force members assumed the investigation and were able to identify a prior convicted felon, Eric Ahrens, a 36-year-old resident of Desert Hot Springs, as the individual manufacturing firearms.
On November 3, 2023, Gang Task Force members located and arrested Ahrens in the 66500 Block of Ironwood Drive, Desert Hot Springs, and a search warrant was served at Ahrens's residence. During the service of the search warrant, Gang Task Force members located several firearms, including a functional firearm and several completed lower receivers manufactured by a 3D printer. The 3D printer was also collected along with ammunition for these firearms.
Ahrens was ultimately transported and booked at the John Benoit Detention Center in Indio for being a convicted felon in possession of a firearm, ammunition, and manufacturing undetectable firearms.
The Coachella Valley Violent Crime Gang Task Force is committed to creating safe and secure neighborhoods free of violent crime and gang activity. If you have any information about this crime, please contact Gang Task Force member Deputy Piscatella at (760)836-1600. If you have non-emergency information regarding gang activity, please use our online Gang Task Force Tip Form or call 951-922-7601. If you have information regarding criminal activity and wish to be anonymous, please call Valley Crimestoppers at (760)341-7867.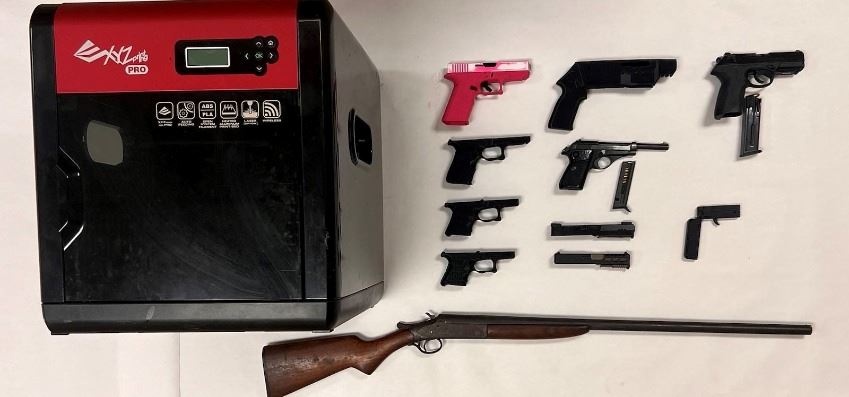 For media inquiries regarding this incident, please contact the Media Information Bureau.
Find your latest news here at the Hemet & San Jacinto Chronicle