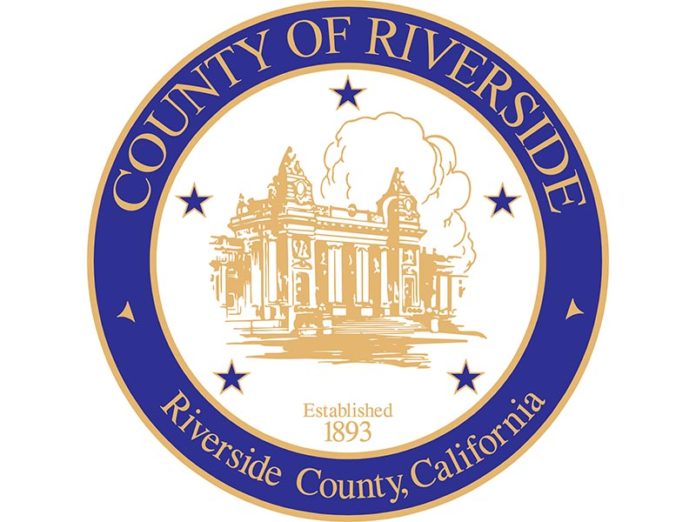 (Coronavirus Cases)
RIVERSIDE (CNS) – Riverside County has had its largest single-day increase in the number of coronavirus cases — 210 — and the county's top health official says that, with a total 1,961 documented infections, the process of relaxing austerity measures imposed on the public will not happen immediately.

"There is a modest slowing because of social distancing," Public Health Officer Dr. Cameron Kaiser said during a briefing at the County Administrative Center in Riverside Wednesday. "We have been underwater for a long time. It's bad. But it will be worse if we come up too soon and then have to go back under."

Kaiser said the doubling rate — a 100% increase in COVID-19 cases every five days — appears to be settling down, but there "are more cases to find, and we're still testing."

Metrics point to the doubling rate as a primary indicator that there has been no moderation in infectious spread. In order for the doubling rate to materialize this week, the county would have to have recorded record a total of 2,700 coronavirus cases by the end of Wednesday.

"Whatever we do in the short term is about finding cases and containing them," the doctor said. "Don't expect a lot of change. Even if I tear up every single emergency health order that I've signed to date, the governor's order still applies. There might a relaxation (in mandates) by region, or statewide, and some mandates may be looser, while others will not be."

"This is a gradual, step-by-step process. There will be long-standing changes in the way we do business to keep COVID-19 contained in the county," he said.

The virus-related death toll was unchanged at 50, a day after officials reported nine more fatalities — the largest single-day jump in deaths.

Officials this week began sharing specific data on the COVID-19-linked deaths, showing that 41 have been men. More than half of the county's deaths — 28 — were people between the ages of 65 and 84, the data indicated.

There are now 376 patient recoveries, officials said. Recovered patients are defined as those who have completed their period of isolation and are no longer symptomatic, according to county spokeswoman Brooke Federico.

Kaiser said more than 29,000 residents have been tested for the virus, and with four screening locations countywide, there's capacity to test 2,200 people daily.

"Many of you in the small-business community are losing tremendous amounts of money while we're keeping the community safe," Dr. Michael Mesisca of Riverside University Health System said Friday. "We hope to see some progress, but our modeling is still playing out," he said. "We hear of other places where the positive (infection) rates are coming down, such as New York.

We hope to see that here."

The fourth county-run testing site opened Tuesday at the Perris Fairgrounds. The location will be staffed Tuesdays to Saturdays, 9:30 a.m. to 3 p.m. The other sites are at the county Fairgrounds in Indio, The Diamond in Lake Elsinore and Harvest Christian Fellowship in Riverside. Appointments to visit any of the sites must be made in advance at 800-945-6171.

Workers are still needed at the second federal field hospital to open in the county, this one inside the shuttered Sears store at Arlington and Streeter avenues in Riverside.

National Guard personnel are working with a U.S. Department of Health & Human Services team to prepare the 125-bed facility for opening in the next several weeks. It will be reserved for sub-acute patients, according to Emergency Management Department Director Bruce Barton.
Find your latest news here at the Hemet & San Jacinto Chronicle
Search: Coronavirus Cases