THE CORONAVIRUS FILES
By Amber Dance
Older Americans struggle to access tests, jobs
Seniors insured by Medicare got a slap in the face with the news that the government program, unlike private insurance, won't be reimbursing them for rapid COVID tests they purchase from stores.
"It seems like we are being discriminated against," retiree Mark McCardle told CNN's Tami Luhby. "We have to work harder to get at test than younger people who are probably healthier."
The out-of-pocket costs are likely to impact Black and Latino Medicare beneficiaries in particular, since those two groups are more likely to struggle with out-of-pocket Medicare costs.
Tens of millions of older individuals and people with disabilities receive health care through Medicare. They can still get four free rapid tests by mail from Covidtests.gov as well as free testing, if they have a doctor's order, at clinic and lab sites.
Michelle Andrews of NPR traces the problem back to the federal laws that regulate the program. Over-the-counter products aren't usually covered by Medicare, and there's no reimbursement mechanism in place. The Centers for Medicare and Medicaid Services, the federal agency that oversees Medicare, is reportedly seeking a solution.
Along with health care costs, employment is a struggle for many older Americans, as Michael Sainato reports for The Guardian. Many people lost work during the pandemic, but few employers are interested in potential hires so close to retirement age.
At least 1.7 million older workers retired during the pandemic recession, with Black employees and people without a college degree bearing the brunt of the wave, according to a 2021 report by the Schwartz Center for Economic Policy Analysis. People whose jobs required regular contact with the public were particularly affected.
People who retire before age 65 and aren't disabled aren't eligible for Medicare, and most of them don't receive Social Security benefits, either.
Even if they do, Social Security isn't enough to live on for substitute teacher Elaine Simmons, 62, who spoke with Sainato. "I want my permanent job," she said, but "I don't see the likelihood of getting employment at this point."
Scientists track omicron sub-variant
An omicron lineage known as BA.2 appears to be even more contagious than its parent and is spreading fast in at least 49 countries and 17 US states.
Unlike the original omicron variant, it's missing a small genetic change that enabled easy identification of omicron via PCR, so some scientists are calling it a "stealth" variant. However, it's readily detectable as a COVID-19 infection, and identifiable by genetic sequencing.
The Health Minister of Denmark, where BA.2 has overtaken the original omicron variant BA.1, said last week that BA.2 "must be more contagious." Early estimates suggest it's about 50% more transmissible than omicron BA.1. (The original omicron was already about 500% more transmissible than delta.)
Scientists are analyzing the variant further, but so far, experts say there's no reason to panic. BA.2 doesn't appear to cause more severe disease than BA.1.
"Variants have come, variants have gone," virologist Robert Garry told Lenny Bernstein at The Washington Post. "I don't think there's any reason to think this one is a whole lot worse than the current version of omicron."
Studies reveal clues to long COVID
Two new scientific studies offer clues as to who might be susceptible to long COVID, potentially leading researchers towards a blood test taken at the start of infection to predict long-term risk.
One study pointed to four factors associated with higher risk for long-term symptoms, as Pam Belluck lays out in The New York Times. The most important factor was the presence of antibodies that attack parts of the person's own body.
Another was high levels of coronavirus genetic material, a measure of viral load, in the bloodstream early in the infection.
Third was the reactivation of an entirely different virus: Epstein-Barr, responsible for the weekslong fatigue of mononucleosis in teens and young adults. By age 35, most adults have tangled with this virus, often without even noticing any symptoms. But the virus remains dormant in the body, and it can reawaken.
The researchers also found a link between Type 2 diabetes and long COVID.
Another study found people who went on to develop long COVID tended to be middle-aged, with a history of asthma, and had unusually low levels of two particular kinds of antibodies called IgM and IgG3 during their initial infection, reports Erika Edwards at NBC News.
Belluck at The Times cautions that confirmation from other studies is needed, but Dr. Steven Deeks of UC San Francisco told her what's exciting is that these four factors give physicians something to target.
One possibility: antiviral medications that lower than viral load or fight Epstein-Barr might stave off COVID's long-term effects.
FDA says remdesivir is in, monocloncal antibodies are out
The antiviral drug remdesivir will now be available outside hospitals in settings such as infusion centers and the home, the FDA announced on Jan. 21.
The agency also expanded its emergency authorization for the drug to include children, along with adults and teens, who are at high risk of severe COVID-19, reports Molly Walker at MedPage Today.
The FDA also all but revoked the emergency authorization for two kinds of monoclonal antibody treatments, saying they don't work for omicron. The omicron variant currently makes up more than 99% of US cases. The medications are now only authorized when there's reason to believe a patient was exposed to or infected with one of the other variants, Walker reports.
Meanwhile, two recent studies suggest that CBD — derived from the marijuana plant — and two chemicals found in hemp might stop the virus from infecting cells or copying itself. But don't light up that joint just yet, caution Nicholas Florko and Andrew Joseph at STAT.
Scientists don't yet know if these compounds would fight COVID in people. Plus, products sold as CBD may not be pure or concentrated, said Marsha Rosner, author of one of the studies. And THC, the chemical that produces a high, appeared to counter CBD's benefits in the preliminary research.
Legal whiplash continues around vaccine and mask mandates
Health care workers in 25 states and the District of Columbia were required by the federal government to have their first COVID vaccine doses by Jan. 27, and other states will see deadlines in coming weeks.
But the Occupational Safety and Health Administration has officially withdrawn a vaccine mandate for large employers, due to a recent Supreme Court ruling against it.
The legal morass continues for other states and institutions.
In Texas, a federal judge blocked the Biden administration's vaccine mandate for federal workers, citing the Supreme Court's decision against a mandate for workers at large companies.
The Texas ruling may not matter to most federal employees: 98% have already had their immunizations. "It was not immediately clear what effect the ruling would have on a mandate imposed upon military personnel by the Pentagon," notes Kaia Hubbard at U.S. News & World Report.
Lawsuits over school mask requirements are simmering in at least five states, and coming to a head in Virginia, where Gov. Glenn Youngkin outlawed school mask mandates with an executive order on Jan. 15, his first day in office.
In response, seven school boards filed a lawsuit, reports Paradise Afshar at CNN. Parents in Chesapeake, Va., have also sued.
Other school districts — about half of the districts in the state — are simply flouting the order to continue requiring masks, reports Hannah Natanson at The Washington Post.
Youngkin bit back in an op-ed in a Washington Post op-ed.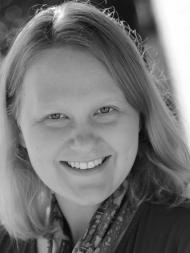 "There is no one better to determine what is best for children, especially after two years of a pandemic, than their parents," he wrote. "And only they should be able to decide whether wearing a mask in school is the right choice for their children."
Masks are also causing strife in New York. On Jan. 24, a judge there blocked a state mandate that people must mask up or show proof of vaccination to enter indoor public spaces.
One day later, an appeals court judge overturned that decision, keeping the mask mandate in place.
Find your latest news here at the Hemet & San Jacinto Chronicle