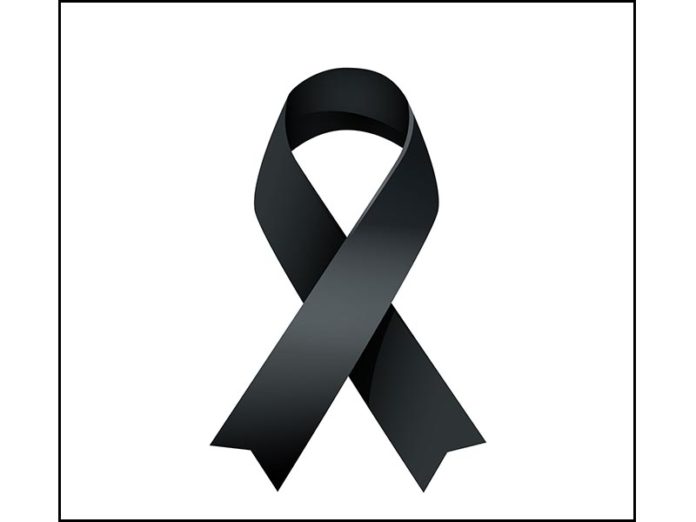 (Deputy Dies of COVID-19)
RIVERSIDE (CNS) – A second Riverside County sheriff's deputy has died due to COVID-19, authorities said today.

Deputy David Werksman, a 22-year veteran, is survived by his wife and three children, said Riverside Sheriffs' Association President Bill Young.

"His death due to COVID-19 is the latest excruciating loss as a result of the silent killer COVID-19 for our association and the law enforcement community," Young said. "His death is a grim reminder of the risks that our members face every day, serving the public in the face of this pandemic."

Werksman died on Thursday, the sheriff's department announced.

He was last assigned to sheriff's administration. Earlier in his career he held posts at the Jurupa Valley and Lake Elsinore sheriff's stations, and the Riverside jail, according to Young.

Werksman was later assigned to the department's Hazardous Device Team, becoming an FBI Certified Public Safety Bomb Technician, a HAZMAT specialist and a radiologic/nuclear first responder, among other accomplishments while at the department, Young said.

On Thursday, Deputy Terrell Young, a 15-year veteran, died of COVID- 19, the sheriff's department reported.

Sheriff Chad Bianco said Young worked at the Byrd Detention Center and was evidently exposed to COVID-19 during the week of March 15-21 while transporting an inmate to the Riverside University Medical Center in Moreno Valley for an examination.

Bianco said on Thursday that since that time, 25 sheriff's employees have been diagnosed with coronavirus, along with 11 inmates at the southwest jail, which has capacity for 1,200 detainees.

"We ask that the community keep Deputy Werksman's family and colleagues in their prayers during this extremely emotional and challenging time," said Riverside Sheriffs Association President Young, who is not related to Terrell Young.

"It is hard to imagine that just 24 hours ago, our department was in pain due to the COVID-19 death of Deputy Terrell Young. Our members are heartbroken and hurting. Deputy Werksman spent his life serving the community and working to make our Riverside County a better place," Young said.

"As first responders, Deputy Werksman and Deputy Young served on the front lines of an invisible beast," Young said. "Yet, they both demonstrated in this crisis and every day their dedication and sacrifice."
Find your latest news here at the Hemet & San Jacinto Chronicle
Search: Deputy Dies of COVID-19