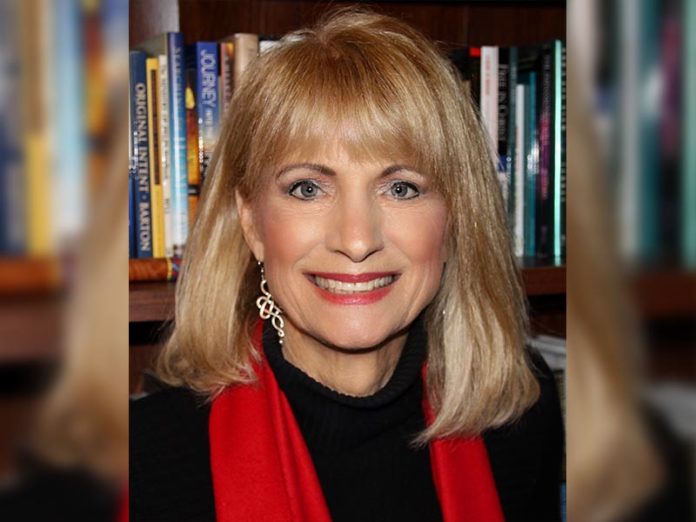 Many years ago, when suits and ties were still the rage for Sunday morning church, my handsome hubby was always on the lookout for new ties. Apparently, when you're a guy, you just can't have enough ties! This particular Sunday morning, he had on a brand new tie, which was a little different — lots of swirling colors and very abstract.
As I sat on the front row that morning listening to the sermon, I finally had an opportunity to get an up-close look at his new purchase when suddenly the image of a naked lady popped right off that tie! Yikes, she had been there the whole time but blending in perfectly with her artful surroundings, she had gone totally unnoticed. But there she was in all her glory; her last day of glory I might add! It was a one time wear for that lady!
It reminds me of many Christ-followers who blend in and lay low when it comes to sharing their faith when Jesus has called us to be salt (a preservative and flavor enhancer) and light (illuminating the darkness.) Salt and light both have the potential of being marvelous influencers in the lives of people we come into contact with.
Check this out — God to Jeremiah: "If you speak good words rather than worthless ones, you will be my spokesman. You are to influence them; do not let them influence you!" (Jer 15:19 Liv) Here's the deal, God doesn't speak so we will hear – He speaks so we will act.
Mario Murillo put it this way: "We can fear and hide, or we can stand and watch God give us weapons of spiritual effectiveness, ways to preach and miracle provision to finish our course with joy. These are dark days, but God has not forsaken us." He's speaking to influencers here!
There are several verses found in Psalms that would surprise most individuals – not because they are rarely read but because of their true meaning. Ps 72:19 makes this statement: "Let the whole earth be filled with His glory." The unusual thing here is that the true meaning of this particular "glory" word is weight, impact, or imprint. Most scholars believe this has to do with culture; that literally, the weight of God's glory (His culture) should be impacting the earth, much like the imprint of a particular nation's culture. Even when relocated, the culture is still with people — Chinatown in San Francisco and Olvera Street in L.A. come to mind.
Ps 85:9 continues with this thought, "That the glory (culture) may settle down in our land." In other words, we should be impacting people with the culture of Heaven in our stores, at work and schools, in our neighborhoods, etc. Think about it, has there ever been a time in our lifetime when the culture of Heaven was needed more than it is today?!
Last week, a friend of mine whose daughter is enrolled at Hemet High texted me a picture of the back of her daughter's new Student ID Card. Usually, the card has food discounts listed for the students but this year, the backside of their card features the Suicide Prevention Lifeline phone number. My heart sank as I read her text: this was a million miles away from anything I ever dealt with when I was in high school.
I did a bit of research and found out the CDC recently stated that suicides and drug overdoses had surpassed the death rate for COVID-19 among high school students. Student suicides are now the second leading cause of death among our 10 to 19-year-olds. You can see for yourself that this is certainly not a time for us to be spectating; we need to be out on the field totally involved in influencing people for the life Jesus has promised to any and all who would receive Him.
Someone hit the nail on the head when they said this: "Sometimes I want to ask God why He allows poverty, famine, and injustice when He could do something about it, but I'm afraid He might just ask me the same question."
__________________
Bob and Susan Beckett pastor The Dwelling Place City Church at 27100 Girard Street in Hemet, CA. For more information, you can visit them at DPCityChurch.com.
Find your latest news here at the Hemet & San Jacinto Chronicle