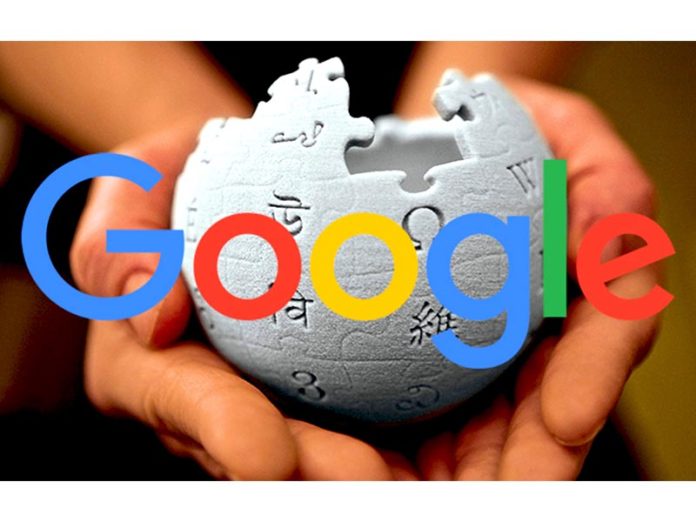 The other day I was feeling a little dizzy and I didn't know why I was feeling that way. Everyone suggested that I should go see a doctor, but I am one of those stubborn people who don't like to see a doctor. I know there is nothing wrong with me; I mean, how could it be; my mirror never lies to me. But doctors these days have the tendency to always find something wrong. They have to, for the sake of repeat business. It's like going to a mechanic; he'll never say that your car is okay, that it needs no repairs. Both a doctor and a mechanic have to make a living. Poor things.
The problem with doctors is that they love to prescribe all kinds of medication, whether necessary or not, and I find that so disturbing that I refuse to even visit a doctor. Sometimes the medication they prescribe is not even for a real ailment, but for the possibility that I am at that age where something maybe, possibly, could be wrong and I should take this medication or that medication just as a precaution. They prescribe what amounts to a preemptive strike.
I remember one visit where the nurse took my blood pressure reading and said that it was high. It was just over the safety mark. I told her that I drove for almost an hour, in heavy traffic, to get to the nearest available doctor that my insurance allowed me to visit, that I had two cups of coffee on the way there, that it took me fifteen minutes to find a parking spot, and another ten to get to the room where we were sitting, that my bladder was so very full and I didn't have the chance to empty it yet. Of course, my blood pressure was high. I mean how could it not. I would have been surprised if it was normal.
My doctor saw the reading and immediately put me on a low-salt diet and prescribed a pill to control my blood pressure. He didn't stop there. He added a diabetes medicine because of, yes, my age. He said that people my age are usually on the verge of it; no test really necessary. If he were to test me then and there, we would find my sugar readings to also be high, like my blood pressure. Of course, the six packets of sugar that I had put in each cup of my coffee, wouldn't have mattered. They were beside the point. Then he added a cholesterol medicine to my regimen, because, as it turned out, my weight was also just above the safety mark. Then for a good measure, he added one more pill, to help control the possibility of a heart attack, because of my high blood pressure, which I was going to control with the initial medication, but never mind that.
When I told him on one of my subsequent visits that my blood pressure is always normal, except when I am sitting in his office, he didn't like my insinuation. "I am just trying to save your life," he retorted. I was serious though. My blood pressure was only high when I went to visit my doctor. Of course, all those different, rather strong medications had some unusual side effects. When I told him that I was experiencing shooting pains in my abdomen and thighs after I started taking them, he prescribed yet another one, that is usually for people with epilepsy—yes, you guessed it—to suppress the shooting pains. I told him that even though he was trying to save my life, there was no quality to my life. I was miserable all the time. I stopped going to that doctor and a miracle happened. I started to feel better soon thereafter. My shooting pains slowly disappeared after I stopped taking all those pills.
So back to my dizziness. When I touched my cell phone, I realized that I had the knowledge of the world at my fingertips. I didn't need to see any doctor when I could see Dr. Google. I could find out in seconds, without stepping out of my office, the causes of, and possibly cures for, my dizziness. Now folks, I am telling you this with all the sincerity in this world and from the bottom of my heart, as your good friend, and as someone with the best intentions, who really cares for you, please, don't ever Google your symptoms on the Internet.
Dr. Google told me that I may be suffering from Vertigo, or possibly Parkinson's, or maybe even multiple sclerosis. There may be the possibility of a stroke, or worst, I may be having a heart attack. I may even have a partial paralysis of my limbs, or Heavens to Betsy, I may be pregnant. That would have come across as a real surprise to me, being a male and all that, but it would have been an even bigger surprise to my wife, who would have asked me why she had to suffer through six pregnancies before I decided to take up the mantle.
There's even a song by Henrik Widegreng, where he gives the same advice. Once you go through the rabbit hole of Googling your symptoms, be prepared to say your final farewells to the loved ones, make sure your will is updated, and buy that burial plot as soon as you can, because almost all of the Internet searches for your symptoms end up with you dying of stroke, heart attack, or cancer. There is even a term that people in the medical field use to describe the resulting anxiety that people suffer from: cyberchondria. Just like hypochondria, but worst. It is like what these professionals suffer from in the first year of their medical school studies.
I did finally figure out why I was feeling dizzy. Earlier in the day, before I had anything to eat, I had taken a strong medicine for my migraine. One of the side effects of that medication, if you take it on an empty stomach, is dizziness. Go figure. It was bad enough to tell my kids that I may possibly be dying. Now, it is even worse, telling them that I am going to live a little while longer. As long as I stay away from any and all medications. I can hear my wife yelling, "Well, you never finish what you start."
Those of you who may be wondering why I was having a migraine; well, that sentence should make it all clear. I love her to death—most likely MY death.
Muhammad Naeem • Contributed
Find your latest news here at the Hemet & San Jacinto Chronicle