Dartmouth Sixth Grader Can Hoop
(Ethan Saenz)
Ethan Saenz, a local middle schooler (just started sixth grade at Dartmouth) was named to the Junior Drew League All-Star team and competed this past weekend against the best basketball players in California (in his age bracket.) What is the Drew League? The Drew League is a summer invitational basketball tournament sponsored by Nike. The competition is intense there, NBA players play in the league occasionally with former Division One basketball players, Streetball Legends, and amateurs hoping to make a name for themselves. It isn't just your random league. This year included players like Lamelo Ball and Nick Young. In the past, Kobe Bryant, James Harden, and Kevin Durant used the Drew League to help train in the offseason.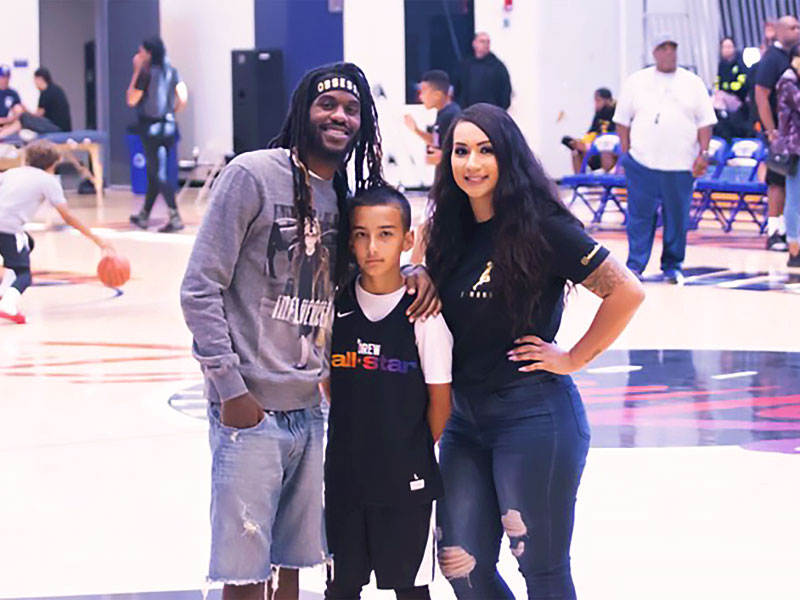 To go along with the Drew League, Nike hosts a four-week basketball skills camp called the Junior Drew League. Here players are taught shooting, passing, and dribbling techniques as well as how to play as a team, but they are also evaluated during the camp and at the end, the best players are selected to be a part of the All-Star team that plays before the Championship game of the adult league.
Ethan Saenz put Hemet on his back, and proved that there is just as much talent out here as there is in Los Angeles, turning ankles with his impressive ball-handling and breaking necks with his fancy passes. Throughout the camp, he impressed coaches and became a sure-fire pick to the All-Star team. The All-Star game is tricky because the chemistry isn't there, so teams don't play to their full potential, but just days before the All-Star game Ethan Saenz banked in 40 points in a Travel ball tournament.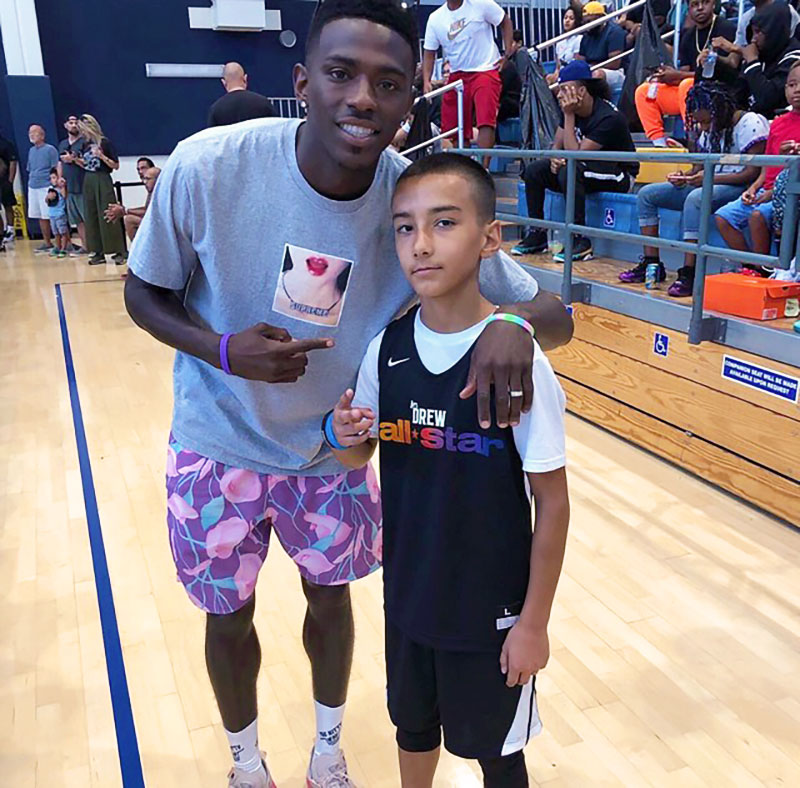 Ethan plays basketball for Obsessed Basketball out of Moreno Valley. He is the point guard on the 11u (eleven and under) team. His coach is Ulande Washington out of Moreno Valley and has been coaching basketball for eight years. Ulande's main goal is to help kids get through high school and into college by teaching them hard work, dedication, and commitment. He preaches to his athletes that education is just as important as sports and helps them be the best they can in both. He coaches kids from six years old all the way up to high school athletes and can be reached on Instagram at ObsessedHoops. Ethan has been with Obsessed basketball for two years but has been hooping since he was four years old. He comes from a big family but is being raised by a single mother who is his biggest fan and supporter. His best friend is his teammate/little brother Cameron Saenz, the two are constantly together, and you can always see them playing one on one at the courts.
Ethan spends his free time playing Fortnite, but basketball is where his true passion is at. He hopes to impress scouts enough to earn himself a Full-Ride Scholarship and will continue to play basketball until he physically can't anymore. Follow Ethan on Instagram at Emoney07_ to watch his journey to the NBA as its happening. Be one of the first to jump on his hype train and show some support for one of our community youths who is making waves amongst the competition.
Find your latest news here at the Hemet & San Jacinto Chronicle
Search: Ethan Saenz