(Flaunt Their Dominance)
Shark Tank Invitational No Problem For San Jacinto Wrestler
San Jacinto's Defending CIF Champion wrestler, Arturo Ojeda Jr. dominated over the holiday break. Where most people see it as a time off, he has been putting in overtime on the mat in preparations of his defense of his championship in early 2020. Most recently, Ojeda won the Shark Tank Invitational at Santiago High School. Arturo Ojeda was able to pin three of his opponents with ease and in the other he won a major decision, scoring 19 points to his opponents 4. It didn't look like anyone at the tournament would be able to stop Ojeda except maybe his childhood friend Karson Martin. Martin was wrestling on the other side bracket and the two of them could have potentially met up in the finals, except Martin would lose in the semi-finals due to some very questionable calls by the ref.

It appeared to many in the crowd the Karson Martin had his opponent pinned, but the ref didn't count it and the match ended up going in his opponent's favor. Martin would finish in third place due to that loss. Ojeda took it very personally that the victory was robbed from his friend and the highest-ranked wrestler (except for himself) at the tournament. The championship was supposed to be a great match-up between two childhood best friends and the #9 (Ojeda) & #10 (Martin) ranked heavyweight wrestlers in the state. As soon as the match started Ojeda made it clear he was going to avenge his friend and secured the victory with a pin.

Karson Martin is currently ranked 10th in the state for heavyweights and has a 20-1 record. His sole loss coming in that Shark Tank tournament and it was a very controversial loss. He has won two tournaments this year and has continued to show that he has what it takes to be in the CIF's this year. The comeback kid is showing great confidence in his leg/ankle (coming back from a major injury that happened last season) and nothing seems to be slowing him down. This is only his junior year and he is on track to earn the attention of many college programs looking for a top-notch heavyweight.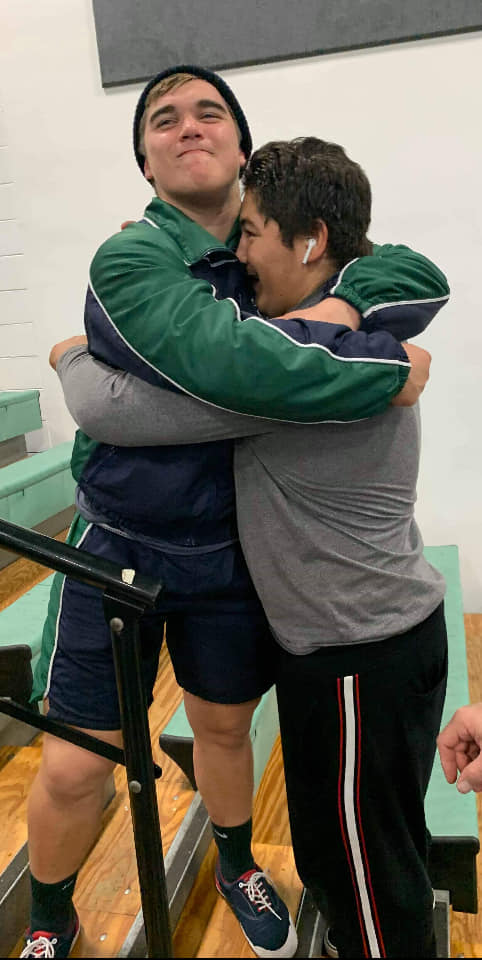 Arturo Ojeda Jr. is now ranked 9th in the state for heavyweights, although many feel he should be ranked higher by now. Ojeda has a 22-0 record on the year and has already won four tournaments. No-one has even seemed close to stopping this animal as he continues to rip through gyms across Southern California. Ojeda is in his senior year and would love to get the opportunity to wrestle next year at Cal-Baptist University next season, but if they don't swoop in and offer him a scholarship soon, another program may be able to snipe him away as he continues to prove that he has what it takes to help any university build a powerhouse in the NCAA wrestling scene.
Find your latest news here at the Hemet & San Jacinto Chronicle
Search: Flaunt Their Dominance