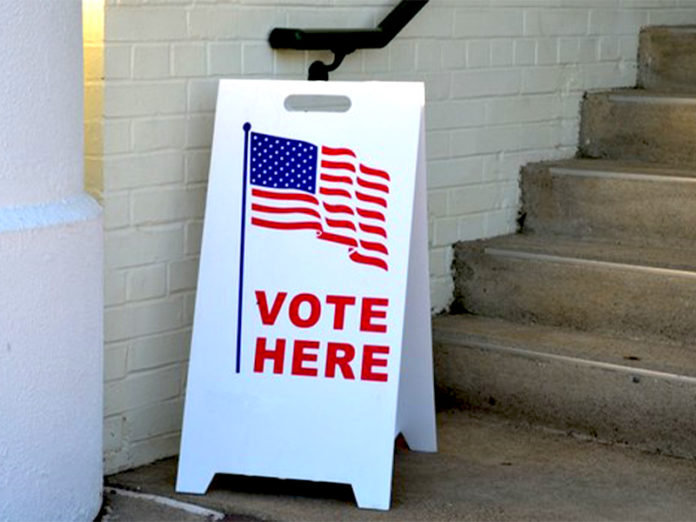 I grew up in Hemet and care about how it is run. I'm a Vietnam veteran, and have been a resident of Seven Hills (District 4) for 20 years. I have known Mike Madrid, another Seven Hills resident, for over 17 years and supported him in the November election with a $100 donation to his campaign and a few volunteer hours putting up election campaign signs.
I had two reasons for protesting Joe Males being on the ballot. When he took out his candidate papers, he was not a resident of the district he was claiming to represent and he did not return a complete set of election forms required of all candidates. A search of official forms filed with the City revealed Males' application was missing the State mandated Form 501, which required him to state under penalty of perjury that he was a resident of the district he was seeking. He couldn't legally submit that form since he didn't live in the district. Second, the papers he turned in to the City, according to the City Clerk, were not received until after the legal date for filing.
On September 29th, the City Clerk sent an e-mail to candidates and four Council members that there had been an error extending the nomination period and accepting papers from a 3rd candidate for District 4 was a violation of City and State election rules. Aware of the problem, the four sitting council members could not reach a majority decision that would have directed City Staff to proceed with corrective measures before ballots were sent out with an unqualified last-minute candidate listed for District 4.
With an offer of help from Attorney Priscilla Madrid, and yes, she is Mike Madrid's daughter, I chose to ask the court to correct the error made since a "2-2" City Council couldn't agree on setting the record straight.
At a hearing in Riverside Superior Court before the election, Joe Males attorney, attorney for the City of Hemet, and an attorney for the County Registrar of Voters all made arguments that "so close to the election changing the ballot would be confusing for voters in District 4." The judge agreed. He allowed that the election would go forward with the ballots as they were and directed my attorney and I to wait and see what happened after the election.
Of 6,339 votes cast in District 4, Joe Males won the election with 3,605 votes over Mike Madrid's 1,959 votes and Vishwajit Shinde's 775 votes.
Available to anyone who wants to check the City of Hemet Election website are campaign funding reports on each candidate's "Form 460". As of 9/19/2020, the filed reports reveal that Joe Males received $12,700 in cash campaign donations; he reported no loans, and no funds of his own used for his campaign.
The forms show the Hemet Fire Fighters Association (a Union) made a $5,000 cash donation to Males and two other Council candidates on the ballot. Following the HFFA, Males received another $6,000 in three large cash donations, one of $3,000, one of $2,000, and one of $1,000. As of 10/17/2020, Mike Madrid reported $6,823 in cash donations, $4,000 of that was a personal loan to his campaign from his own funds. The largest single cash donation Madrid received was $900, his average campaign donation from all individuals who contributed was $145. V. Shinde reported $0.00 in campaign donations from others. Those official records show Joe Males took more than twice the CASH contributions than Madrid.
After the election, my protest went to the French Valley Court, then back to Riverside Superior Court. When trial before the judge finally took place, it was over in less than 30 minutes since the fact could not be denied that Males was not a resident of the district when he applied for office. The judge never got to the fact that papers had been submitted to and accepted by the City Clerk after the deadline before he found the election of Joe Males invalid.
In the pursuit of transparency, I'd like to set the record straight. The truth is the Hemet-San Jacinto Action Group had nothing to do with me taking my protest to court in the first place. I am not, and never have been a member of that group.
They have done nothing but work to improve life for everyone in the valley for many years, including support of Measure U to raise funds for Public Safety in Hemet. They do not try to control either Hemet or San Jacinto governments.
The group nor its members did not contribute a single penny to my attempt to set the record straight.
There has been talk about 'Good Old Boys,' 'Big Money,' and 'who runs the city', so for transparency sake, here is something to think about: The Hemet Fire Fighters Association contributed $5,000 each to Joe Males, Karlee Meyer, Michael Perciful, then $1,500 to Treasurer candidate Gladys Savage for a total of $16,500. Hemet Land Management (Wayne Minor) contributed $6,000, Joanne Morello contributed $6,000, California Real Estate PAC $5,000, and Wayne Minor Motor Sports another $1,000. None of these names appear on the membership roster of the Hemet-San Jacinto Action Group.
For transparency, it also should be pointed out that the Hemet Fire Fighters Association paid another $10,000 to Joe Males to help him with his legal fees. (HFFA Form 460 for the period from 10/18/2020 thru 12/31/2020 pg. 5 of 8).
On social media and in public meetings, there has been support for the accomplishments of the "new" City Council. So it's clear, the changes include the City Clerk resigned, the City Attorney was fired and quickly replaced by an appointment instead of a bid process, the Fire Chief has taken early retirement, and three long time city employees have left their jobs.
The seven-member Measure U Committee, "watchdog" of how the City Council spends Measure U funds, had five new faces appointed. Of those appointed, one last minute name did not have any application documents on the City website, another last minute application was missing any information about qualifications or background, and another applicant had their original application from February 2020 modified to add "Measure U" to the application in time for the "new" Council to appoint them to watch over the Council as they spend those Measure U funds any way they decide.
In closing, also to set the record straight, I have no issue with Joe Males. It's not personal, but rules are rules and the City Council more than anyone should follow them. Regarding who seems to be influencing a majority of the City Council, the facts speak for themselves, a Union Group, a Real Estate PAC, two businesses owned by one individual, and one other individual have contributed a total of $34,500 to support three council candidates and getting their City Treasurer candidate elected last November. The "new" Council has sole control of over $10 Million a year in Measure U Public Safety money and has appointed five new members to the seven-member "watchdog" Measure U Citizen's Oversite Committee. Three of those five apparently hand-picked at the last minute by members of the "new majority" Council.
According to census figures, about 85,500 residents live in Hemet. Last November, three council seats, the majority needed to control the City and its budget, were filled with just 8,798 votes. 3,605 of those votes went to a candidate that should not have been on the ballot. Those facts are the basis for my concerns, but it's not just my fight anymore. It should be up to other ordinary people like me who live in Hemet to keep an eye on how their government is run.
Ken Graff, Hemet
Find your latest news here at the Hemet & San Jacinto Chronicle