Her name is Katie Toupin and she's one of the hottest alternative singer-songwriters in the country today. A gal from Kentucky who kicked up her heels and took off like the astronauts she is currently representing.
Q. How did that happen?
A. "I wrote and recorded a song called "Astronaut." It started out as a word-of-mouth thing. I reached out to NASA and they said, 'Yeah, yeah, but we don't know what to do with it, etc.' A fan heard it, liked it and happened to know a guy in marketing at the Space Center in Houston named Rick King. He liked the song and saw how well it fit into their promotions and signed me to a year's contract to represent them in their tv promotions. I was flown down to the space center to meet with them and began shooting their commercials."
Simple as that? Not by a long shot. Born in Indiana, she now calls Kentucky her home.
Q. How and why did you get into music?
A. "Throughout high school, I was sort of troubled and dealt with some health problems. I graduated early. I didn't see myself going to college. My father is an accomplished blues guitarist. One day I went to him and asked if he would just teach me music instead of sending me of to college. He didn't hesitate for a second and immediately became my mentor and bought me my first guitar. I must admit that I did take some opera singing lessons, but right away I knew I'd never be an opera singer"
She began to study other artists and what they were doing in their phrasing and melodies, learning the tricks of songwriting.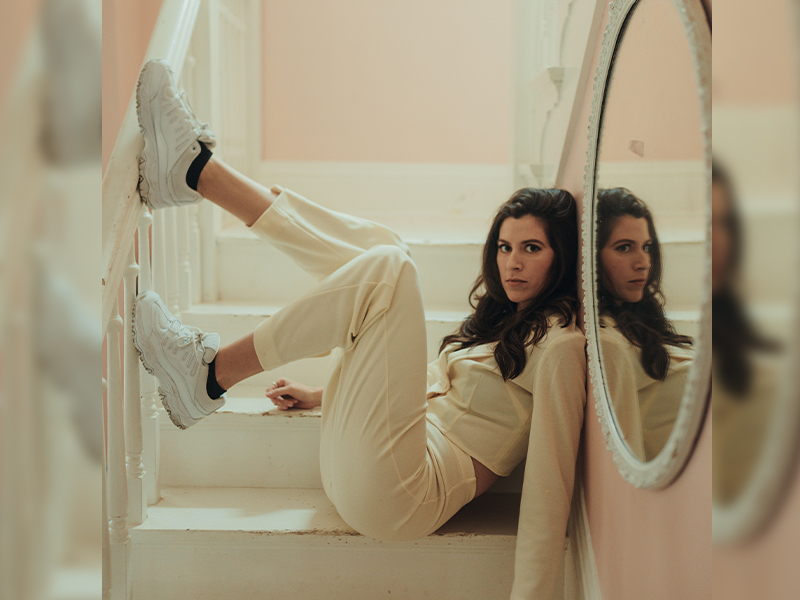 A: "I was inspired by Bob Dylan, Patsy Cline, Gillian Welch and the Rolling Stones, among others. I wanted to develop my own style. Next thing you know, I discovered that I also had a knack for writing and began to write and sing my own creations. Sometimes you do good things and other times, they turn out bad. You don't quit. You just keep going forward.".
For six or seven years, she was part of the celebrated alternative country band, "Houndmouth." During that time, it was tour, tour, tour and she became known as a country singer. She is much more than that.
Her first self-produced album, "Magnet Moves," received critical attention and from then on, there has been no stopping her progress.
She has recently recorded a cover EP of a band called "Blink 182." The effort is entitled "Blink18Toupin." It is an effort to raise awareness of Leukemia and Lymphoma Society.
A: "I've never been more excited about anything."
There are three distinct venues in Hemet that bring name entertainers to our city: The Historic Hemet Theater, American Legion Post 53 and Derby's Bar and Grill. The one with the most contemporary stars in Jesse Vivanco's Derby's Bar and Grille – and that's exactly where Katie Toupin will soon be appearing, and for the first time ever, her father and his blues guitar will appear with her in a show. This promises to be a sell-out and if you are looking for real down-home talent, you will find it here.
Where: Derby's Bar and Grill – 2860 W. Florida Avenue, in Hemet.
When: Thursday, March 10, 2022
Time: 8 PM
Cost: $15 at the door or prepay at the Derby.
For further information call: 951-652-2440
Rusty Strait | Senior Reporter
Find your latest news here at the Hemet & San Jacinto Chronicle