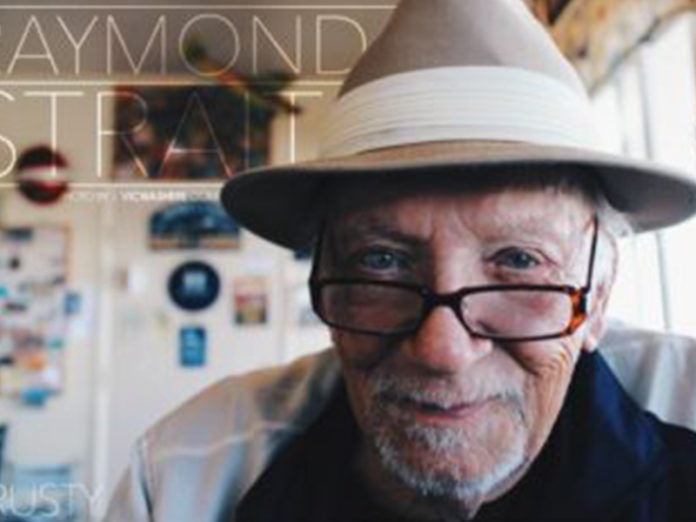 VETERAN'S CORNER
Rusty Strait | Senior Reporter
This past week American Legion Post 53 in Hemet celebrated its annual toy distribution to the children of veterans and their families. The lunch had everything you could desire in a holiday feast, especially for mid-day.
The lunch was followed by a very orderly line of youngsters with stars in their eyes and Santa on their minds as they approached the front of the Lodge in a single line and first come, first served, selected from dolls, electric trains, scooters, bicycles, tricycles, dolls, doll houses and a wide array of games and other kinds of toys. After making their selection, they marched like good little soldiers back to their lunch tables to show their parents and friends their loot. Not one child went away without a toy and some got another from the leftovers. This happens every year and everyone agreed that this was the best ever.
The PACT ACT
The Legion cannot express enough the importance of the PACT ACT because it has been so long in coming. It expands health care and benefits to many groups of veterans who were not previously eligible. Eligibility includes veterans who participated in a toxic exposure risk activity while serving on active duty, active duty for training or inactive duty training.
Veterans who already receive health care, benefits or compensation for a service-connected condition will not have their claims are-adjudicated simply because they file for new benefits under the PACT ACT.
Veterans assigned to a duty station in certain locations (including the airspace above) during specific periods of time are also presumed eligible. This includes veterans assigned to Bahrain, Iraq, Kuwait, Oman, Qatar, Saudi Arabia, Somalia or the United Arab Emirates and the airspace above since August 2, 1990. Also on the list of eligible assignments are Afghanistan, Djibouti, Egypt, Jordan, Lebanon, Syria, Uzbekistan and Yemen (as well as other countries the VA declares relevant) since September 11, 2001.
Veterans deployed in support of Operation Enduring Freedom, Operation Iraqi Freedom, Operation Freedom's Sentinel, Operation New Dawn, Operation Inherent Resolve or Resolute Support Mission are eligible.
Veterans can always request to have their disability rating reevaluated, but simply filling for benefits under PACT will not trigger re-evaluation. On the other hand, if you've previously had a claim rejected and might be eligible under PACT, you should reopen that claim. Filing a claim is free, and the VA encourages veterans who need support to seek out qualified Veterans service officers to help.
If you file a Pact Act benefit claim between now and August 10, 2023, you may receive benefits paid back to August 10, 2022 – the day the bill was signed into law. The VA encourages all veterans who think they might be eligible to file now.
Surviving family members may be eligible for a variety of benefits.
The PACT ACT makes receiving Dependency and Indemnity Compensation, or DIC, easier for survivors. While the VA will contact survivors who were previously denied DIC and may now be eligible, survivors do not have to wait to submit a claim. They can do so now. See your Post 53 Service Officer.
In addition to DIC, other allowances, payments and benefits are available. That list includes a survivor's pension, burial benefits and memorial items, a burial allowance, education and training, a VA-backed home loan and health care. Additionally, a one-time accrued benefit may be made to a surviving family member when records show the veterans to access their PACT Act benefits or submit claims on their behalf.
Veterans should be very cautious of anyone who guarantees a lucrative financial benefit or service.
There are no fees to apply. And the VA will never charge veterans for processing a claim if they need help applying for benefits.
American Legion Post 53 Service Officers are ready to help. Wednesdays and Thursdays, 9-3, 124 North Ramona Street, Hemet, CA 92543
That's a lot, but it is important to Veterans. Just sayin'
rustystrait@gmail.com
Find your latest news here at the Hemet & San Jacinto Chronicle