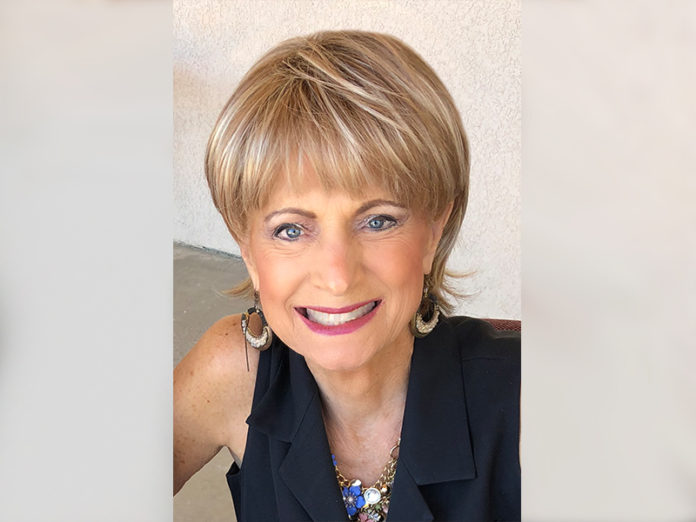 My husband often uses his GPS navigation device while driving to sites never before visited. Recently, we took my mother for an unexpected trip to the ER, and with her living in Fallbrook, we wanted the quickest route to our destination. Being 5 pm – peak traffic hours – we chose to drive south and ended up using GPS to guide us. Alas, the GPS had a mind of its own that evening and we took more than one wrong turn. Ughhh. So frustrating when time and purpose are of the essence. When we needed it the most, the system failed us!
I believe in many ways, just like our failed GPS trip, much of the American church has taken a wrong turn and with it, led people off course as well. The tip of our sword has been seriously dulled as the Word of God is watered down to reflect the overall values of our unstable culture. In many of our congregations, clear, sound doctrine has been replaced by "feel-good" and "motivational" messages, leaving solid topics of faith and values behind in the dust.
It's time for many of us to wake up and smell the coffee! The church is called to be at the forefront, steadily proclaiming virtuous and noble truisms; morals, ethics, love of God and country, etc. A super-thinker of his time, G.K. Chesterson (1841-1922) once put this out: "I don't need a church to tell me I'm wrong where I already know I'm wrong; I need a church to tell me I'm wrong where I think I'm right."
It reminds me of a story about the captain of a ship who looked out into the night and saw dim lights in the distance. Immediately he instructed his signalman to send this message: "Alter your course 10 degrees south." Quickly, a return message was received: "Alter your course 10 degrees north." The angry captain, believing his command was being ignored, now sent a second message: "Alter your course 10 degrees south – I am the captain!"
Almost instantly, another message was received: "Alter your course 10 degrees north – I am seaman third class Jones." At once, the captain sent a third message, knowing it would evoke fear: "Alter your course 10 degrees south – I am a battleship." Then came this reply: "Alter your course 10 degrees north – I am a lighthouse." When push comes to shove, God is our lighthouse and He's not going anywhere. He is absolute truth and authority! If things need adjusting, guess who needs the reset? Us! God's church is called to represent His values and truths, but now, facing a moral crisis in our culture, more and more people don't have the stomach to fight for Biblical ethics and instead have chosen to avoid conflict at all cost.
According to Rick Renner, a well-known theologian, the American church is being divided into three distinct churches: "The first is a church that holds fast to the truth and faces the brunt of opposition because it refuses to bend. The second church, in the middle, is trying to "ride the fence" through accommodation in order to avoid persecution and societal rejection; and the third church is the one that has allowed compromise to run its full course, stripping it completely of the power of God and leaving Jesus standing on the outside."
But here's the good news — as long as there are believers who are ready and willing to discern what the Holy Spirit is saying to the church in this hour, it's not too late to shift and recover. Someone once rightly noted that "in order to experience revival, most of us don't need to hear more truths; we simply need to obey that which we already know." A hearty amen to that! 2 Timothy 2:16-17 tells us that "Every part of scripture is God-breathed and useful one way or another – showing us truth, exposing our rebellion, correcting our mistakes, training us to live God's way. Through the Word, we are put together and shaped up for the tasks God has for us."
We have a tremendous opportunity here to be history makers. Our days seem to be screaming out for people to step up and be a voice of reason and stability in these uncertain times. We don't need more lawmakers or political leaders – we need more Christ-followers with boots on the ground, rolling up their sleeves, doing the hard work of being salt and light.
Jordan Carlyle once quipped, "If God calls you to be a missionary, don't stoop to be a king!" There is no greater calling than that of "Engaged Christian!" Truth is, you're either a missionary or a mission field. But here's the catch – it's the sign that's been on my office wall for decades: "Jesus promised His disciples three things – they would be completely fearless, absurdly happy, and in constant trouble." I, for one, say let's go for it!
—
Bob and Susan Beckett pastor The Dwelling Place City Church at 27100 Girard Street in Hemet, CA. For more information, you can visit them at DPCityChurch.org
Susan Beckett | The Dwelling Place City Church
Find your latest news here at the Hemet & San Jacinto Chronicle