(HHT Celebrates Black History)
To celebrate Black History Month, on Saturday, February 22nd, the Historic Hemet Theatre hosted a tribute to one of music's greatest icons – Marvin Gaye. Gaye's music not only helped shape the Motown music genre, but his songs had a tremendous impact on the social consciousness of the nation during the '60s and '70s.
Performing the Tribute to Marvin Gaye was a man who is making his own mark on the history of music – Jackie's Boy. This charismatic singer not only has a dynamic voice; he is a Grammy Award-winning songwriter. He has written hits for Madonna, Justin Bieber, Flo Rida Lil Wayne and Chris Brown. Over 16 million albums contain songs written by Jackie's Boy.
This was the second time Jackie's Boy performed in Hemet's vintage movie house. Last year, HHT hosted the very first performance of this soulful tribute. Creating the show was an 18-month labor of love for Jackie's Boy and his sister, Aunyae Heart, who sings the part of Tammi Terrell. Now they travel the country, playing for sold-out crowds wherever they go.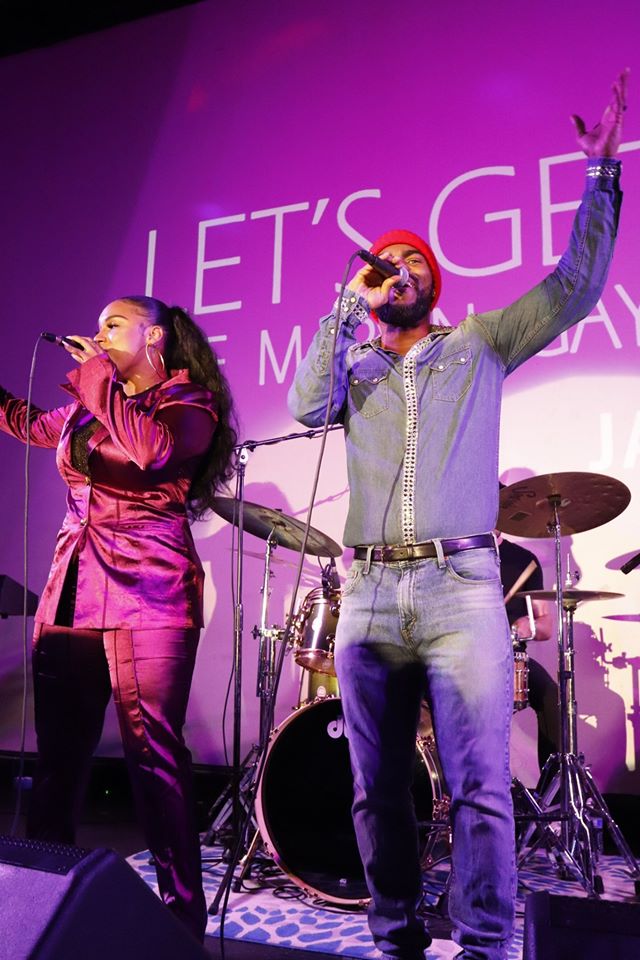 The Marvin Gaye Tribute was the fourth show in this season of the Tribute Mania Concert Series. The season continues with tributes to The Bee Gees by Bee Gees Gold (March 7th), Tom Petty by Petty and the Heartshakers (March 21st), Metallica by Masters of Puppets (April 4th) and Abba by Abba Fab (April 18th).
Tribute Mania tickets are $22 presale / $25 day of show. Showtime is 7:00 pm, with doors open at 6:15 pm. Information on all theatre events is available at www.HistoricHemetTheatre.com or by calling the Ticket Office, (951) 658-5950.
Find your latest news here at the Hemet & San Jacinto Chronicle
Search: HHT Celebrates Black History