In the beginning of October, deputies assigned to the Lake Elsinore Sheriff's Stations Problem Oriented Policing Team received information regarding a possible illegal marijuana cultivation occurring within the City of Lake Elsinore, in the area known as Rosetta Canyon.
On October 9, 2020, deputies served a search warrant in the 45000 block of Starina Street. The entire residence was transformed using common building materials into a marijuana cultivation site. The electrical system within the residence had been illegally altered causing a severe fire hazard. Southern California Edison Company responded to the residence and determined electricity was stolen with an estimated amount in the thousands. Southern California Edison turned the power off due to the illegal wiring throughout the residence. Lake Elsinore Code and Building and Safety responded to the location and deemed the residence unsafe to occupy. The residence was red tagged.
Approximately 700 marijuana plants in various stages of growth were located during the search warrant. Yong Shi, a 55-year-old resident of Lake Elsinore, was located in the residence, and booked into the Cois Byrd Detention Center for Illegal Marijuana Cultivation, Possession of Marijuana for Sales, Utility Theft, and Maintaining a Drug House.
This is an ongoing investigation. Anyone with additional information is encouraged to contact Deputy Meissen at the Lake Elsinore Sheriff's Station (951) 245-3300.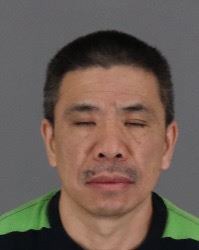 As a reminder, "Community Policing" involves partnerships between law enforcement and community members. Business owners and residents are encouraged to report criminal activity directly to law enforcement by calling Sheriff's Dispatch at (951) 776-1099, or by calling 911 if the matter is an emergency.
For media inquiries regarding this incident please contact the Media Information Bureau.
Find your latest news here at the Hemet & San Jacinto Chronicle