Reporting Deputy: Sergeant James Merrill
File # MV232780054
Details:
On Saturday, October 14, 2023, at 7:16 a.m., deputies from the Moreno Valley Sheriff's Station responded to a report of a kidnapping that occurred near the 12000 block of Frederick Street in the city of Moreno Valley. The investigation revealed a teenage girl had met an adult male near the location who coerced her to travel to the city of Gardena against her will. The victim was tracked to Gardena and police were notified. Officers from the Gardena Police Department responded to the location and rescued the victim. Officers were also able to locate and detain the suspect, identified as Chance Willis, a 42-year-old resident of Gardena. Investigators from the Moreno Valley Sheriff's Station responded and assumed the investigation.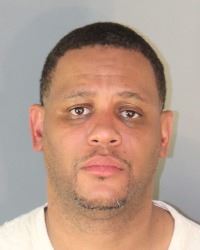 As a result of the investigation, Willis was arrested for kidnapping and booked into the Robert Presley Detention Center in lieu of $250,000 bail.
This is an ongoing investigation. Anyone with additional information is encouraged to contact Investigator Allen of the Moreno Valley Sheriff's Station at 951–486–6700.
For media inquiries regarding this incident please contact the Media Information Bureau.
Find your latest news here at the Hemet & San Jacinto Chronicle