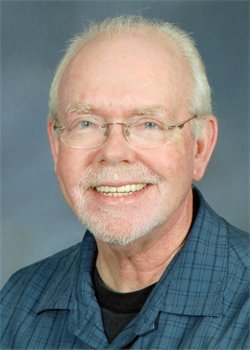 I had been on staff at a church for twelve years when I left to assume the senior ministry of a congregation not too far away. I had preached occasionally at the former church, but not enough to establish a rhythm or a style of speaking that was unique to me. At the new church, I would speak every Sunday. I had done so in the past, about 20 years earlier, but never felt completely comfortable about this part of my duties. I faced a new challenge in this new position. At first, I sounded a lot like the senior pastor at the church I had left. My style of delivery and mannerisms mimicked his. However, slowly over time, my own style and voice emerged. I discovered more how God made me and how He wanted to use me in this capacity.
This was not the first time I faced questions about my identity. When I graduated from high school, I entered college determined to prepare for a career in medicine. I majored in microbiology and took plenty of science courses. About my junior year, I faced a crisis of identity. I no longer had the certainty of my goals. I felt the call of the Lord to pastoral ministry and transferred to a Christian university. I later pursued degrees in counseling psychology. Decades later, I realized that God had not called me to heal physically, but had chosen me as an instrument to help heal others spiritually and emotionally.
Identifying a sense of self is one of our primary tasks, but it's one of the hardest. We tend to identify ourselves by what we do (performance), what we have (possessions), what others think of us (popularity), or what has happened to us (pain). Many of us spend our lives trying to fulfill someone's expectations for us. We often replay patterns that we have unconsciously learned from our families of origin. This profoundly impacts our relationships with others and with God. How can we offer our true selves in service to God when we are deluded by a false sense of self?
What are some signs that we don't know ourselves? Trying to live as an extrovert when you are really an introvert. Finding yourself constantly saying yes to try to please others, when you really want to say no, then wondering why you're so stressed. Bottling up anger or disappointment because they are "negative" emotions, rather than finding healthy ways to express them.
Some of the other indicators of a false self-include: getting depressed when people are upset at you; needing the approval of others to feel good about yourself; remaining silent in order to keep the peace; avoiding looking weak or foolish for not having the answer; criticizing others in order to feel better about yourself; feeling fearful of taking risks; doing what others want so they won't get mad at you; and comparing yourself a lot to other people.
Ephesians 4:23-24 says, "You were taught, with regard to your former way of life, to put off your old self, which is being corrupted by its deceitful desires; to be made new in the attitude of your minds; and to put on the new self, created to be like God in true righteousness and holiness." Old self and new self, or false self and true self, in order to understand and have a genuine relationship with God, change must occur in our lives. God helps us to see ourselves realistically with all of our flaws and distortions, and then gives us the power to change into the true version of what He made us to be.
Hemet Valley Christian Church will present a 90-minute workshop called, "Know Yourself that You May Know God," on Friday, August 16, starting at 10:00 a.m. It will provide a platform to take a good assessment of yourself, and begin the journey of discovering how God made you and the purposes He has for you, at whatever stage of life you're in. We hope you will join us for this transformative experience.