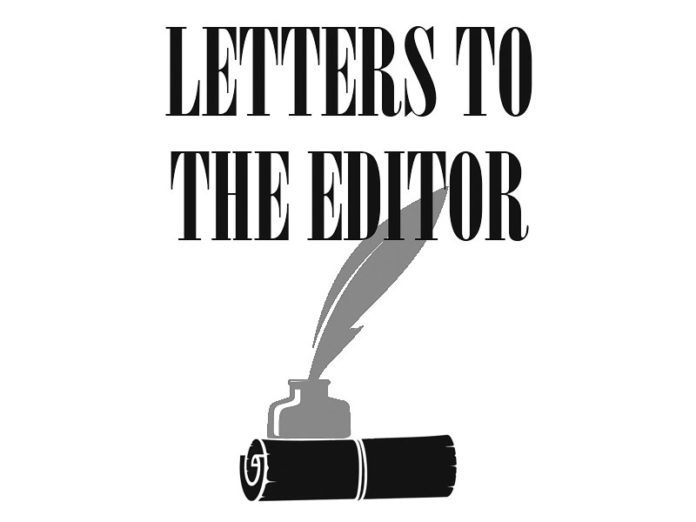 I just finished reading Rusty Strait's article (How Long Before Oblivion?) in the November 19th edition of The Chronicle. I have to say that Mr. Strait does keep my blood pressure up! Rusty gave us a brief history lesson on the rise of Hitler's Germany and then linked it with President Trump and his supporters, also addressing the January 6th march at the capital by Trump's supporters.
It would sure be great if these reporters would check out the facts surrounding Jan. 6 before propagating these continued myths – the facts are out there if you take the time to look. But, as the saying goes, if you repeat a lie long enough, people will eventually believe it.
First – how many people know that the Capitol building was evacuated because of a bomb threat, not because of demonstrators. We know this because former Capitol Police Chief Steven Sund testified to it earlier this year. Wonder why the major news outlets ignored this fact?! The Washington Examiner reported this in February, "The discovery of a pipe bomb outside the Republican National Committee headquarters in Washington on Jan. 6 prompted police to evacuate two congressional buildings, not, as was believed, the attack on the US. Capitol."
Another important fact that most of our media are not bothering to report is that no one at the event has been charged with "insurrection." A public search of the charging documents for those involved in the Jan 6th demonstrations reveals exactly zero charges for "insurrection," "treason" or "rebellion." If this were truly a "coup" attempt or an "insurrection," as much of the media continues to report, then any rational person would think that charges would have been brought by this time! Instead, charges such as "Knowingly entering or remaining in any restricted building or grounds without lawful authority" or "unlawful entry" are being filed. Gosh – wonder why we haven't heard that?
There is so much more to the persistent false reporting, but space here has its limitations. People may not have liked President Trump's Tweets, but he sure gave the United States a boost on every front! It was definitely "America First" with him – not "America Last" as we are currently experiencing!
I will agree with Mr. Strait on one thing – he said: "Beware who you follow down a rat hole because there may be many rodents there thinking of you as tonight's meal." Innocent people today are indeed being led down a rat hole – unfortunately, it's one they recently voted for.
There's a phrase that's been around a long time – "Truth in Advertising." Federal law says that when consumers see or hear an ad, whether it's on the internet, radio or TV, the ad must be truthful, not misleading. Wouldn't it be nice if we had a Federal law governing truth in reporting too?!
Susan Beckett
Hemet, CA
Susan Beckett | Contributed
Find your latest news here at the Hemet & San Jacinto Chronicle