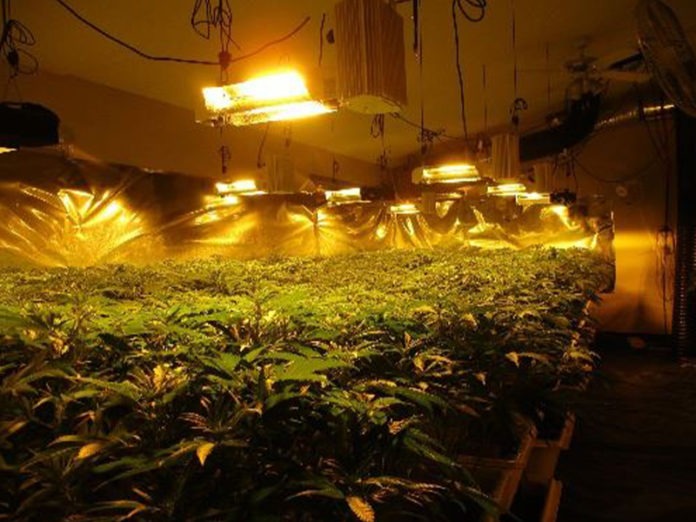 Members of the Jurupa Valley Station's Special Enforcement Teams (SET) representing the cities of Jurupa Valley and Eastvale have been aggressively targeting illegal indoor marijuana grows throughout the cities of Jurupa Valley and Eastvale in 2020.
Deputies assigned to the SET received complaints from residents of the city of Eastvale regarding possible illegal indoor marijuana cultivations. The Eastvale SET Deputies investigated and determined that properties located on the 6800 block of McKenzie Ct., and 13600 block of Golden Eagle Ct, city of Eastvale, had been converted to support and promote illegal indoor marijuana cultivation, and there was evidence that marijuana plants were harvested on the properties.
On December 22, 2020, at 2:00 PM, members from the Jurupa Valley station's SET conducted marijuana eradication search warrants. They served two residential search warrants within the city of Eastvale. They recovered a total amount of 3010 marijuana plants. Also, a combined theft of electrical utilities from the residence's worth $81,000.
Jiancai Zhoa, 34-year old resident of the city of Eastvale, was arrested for illegal marijuana cultivation, maintaining and operating a drug house, possession of marijuana for sales and electricity theft. Subsequently, he was booked at the Robert Presley Detention Center:
Eastvale Code Enforcement and Southern California Edison were summoned to the locations and they conducted their own separate investigations into various building code violations and electrical theft violations.
Anyone with further information about this incident is encouraged to call the Special Enforcement Team at the Jurupa Valley Station, 951-955-2600.
For media inquiries regarding this incident please contact the Media Information Bureau.
Find your latest news here at the Hemet & San Jacinto Chronicle