On December 22, 2020 about 6:30 A.M. Riverside County Sheriff's deputies assigned to the Jurupa Valley Station attempted to conduct an enforcement stop of a stolen vehicle in the area of Sumner Avenue and Limonite Avenue, in the city of Eastvale. The driver and front passenger exited the vehicle and fled on foot. After a short foot pursuit, both suspects were taken into custody. The driver was identified as Adal Cuellar-Martinez, 22-year-old resident of Riverside and front passenger was identified as Niko Lewis 24-year-old resident of Beaumont.
Both suspects were charged with possession of a stolen vehicle, possession of stolen property, illicit drug possession, and resisting arrest and both were booked into the Robert Presley Detention Center.
The Riverside County Sheriff's Department encourages all citizens to report any suspicious activity. Anyone with additional information can contact Deputy Comstock at Riverside County Sheriff's dispatch at (951) 776-1099, or the Jurupa Valley Station at (951) 955-2600.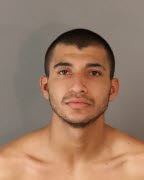 For media inquiries regarding this incident please contact the Media Information Bureau.
Find your latest news here at the Hemet & San Jacinto Chronicle