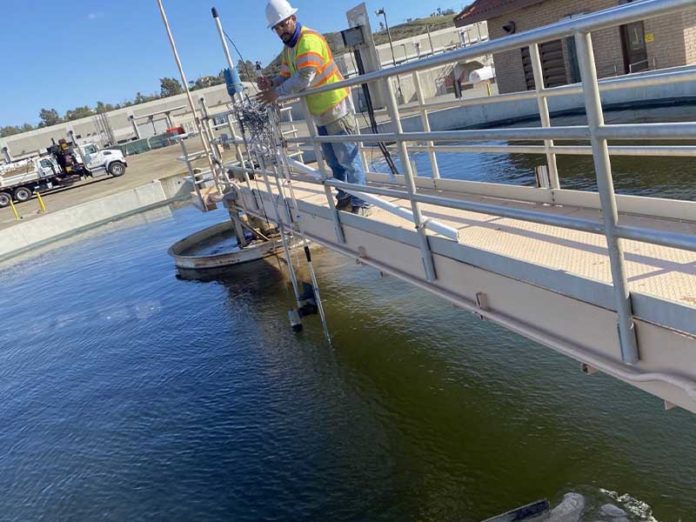 Mt. San Jacinto College (MSJC) is among 12 colleges nationwide to be selected by the Urban Institute's Career and Technical Education (CTE) CoLab to participate in its College Community of Practice.
MSJC's efforts will focus on its Water Technology program, which helps students earn a degree and certificate that can lead to in-demand careers at water districts in the region. The college will receive a $30,000 grant to support its participation for two years.
The Urban Institute's CTE CoLab aims to reduce inequities in academic and career outcomes for students of color — especially students who are Black, Latinx or Indigenous — enrolled in online postsecondary Career Education programs.
As Career Education programs increasingly move online, the CTE CoLab is partnering with 12 community and technical colleges over two years to ensure shifting coursework partially or fully online results in expanded access and strong outcomes for students of color.
"CTE programs play an important role in preparing students for good jobs. Even prior to the pandemic, there was evidence of equity gaps for students of color," said Shayne Spaulding, a senior fellow in the Income and Benefits Policy Center at the Washington D.C.-based Urban Institute.
"As so many programs have been forced online, this exciting new collaboration is in a unique position to support colleges in making their programs more inclusive and accessible, ultimately leading to higher success for students," Spaulding said.
MSJC's Water Technology program helps students find jobs and internships at regional water agencies. More than 11,000 water and wastewater plant operators are employed in California, and many of them are nearing retirement age. The average annual wage statewide is nearly $70,000, according to the federal Bureau of Labor Statistics.
"You could earn a certificate in a little more than a year and go out and find a good-paying job with great benefits in a field that is always going to be in demand," said MSJC Water Technology Instructor Melita Caldwell-Betties, who is a member of the MSJC team working with the CTE CoLab.
With support from the Los Angeles-based Educational Credit Management Corporation (ECMC) Foundation, the CTE CoLab is a collaboration led by the Urban Institute in partnership with five national organizations: World Education, Inc.; the National Council for Workforce Education; the Office of Community College Research and Leadership at the University of Illinois at Urbana-Champaign; the Instructional Technology Council; and the National Coalition of Advanced Technology Centers.
The nonprofit Urban Institute is a leading research organization dedicated to developing evidence-based insights that improve people's lives and strengthen communities. For 50 years, Urban has been the trusted source for rigorous analysis of complex social and economic issues; strategic advice to policymakers, philanthropists, and practitioners; and new, promising ideas that expand opportunities for all. Our work inspires effective decisions that advance fairness and enhance the well-being of people and places.
MSJC • Contributed
Find your latest news here at the Hemet & San Jacinto Chronicle