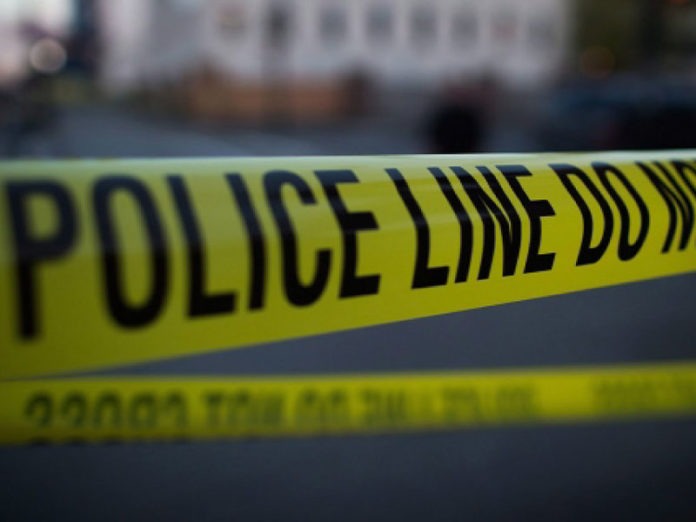 Update: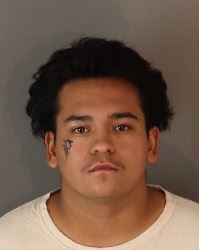 On August 26, 2021, at about 12:06 p.m., deputies from the Perris Sheriff Station began a robbery and assault with a deadly weapon at a market in the 22700 block of San Jacinto Ave., Perris. During the robbery, a male victim was assaulted and transported to a local hospital. The suspect vehicle was located at an address on Mt. Shasta in Perris and surveillance was conducted by the Perris Burglary Suppression Team. The suspect left the residence in a vehicle, and when deputies from the Perris Special Enforcement Team attempted to conduct a traffic stop, the suspect fled on foot. The suspect, identified as Alexander Aquino, 20 years of Perris, discarded a pistol, but was apprehended by pursuing deputies and arrested. A subsequent search warrant at the residence on Mt. Shasta was served by the Sheriff's Special Enforcement Bureau, and additional weapons and illegal magazines were recovered.
Aquino was previously identified as the third suspect in the murder on August 19, 2020 in Nuevo, and had an outstanding arrest warrant. Aquino was booked at the Robert Presley Detention Center for the murder warrant and an additional juvenile arrest warrant. The most recent robbery and assault with a deadly weapon investigation is continuing.
Details:
On August 19, 2020, at about 9:42 a.m., deputies from the Perris Sheriff Station responded to the 29600 block of Nuevo Rd., in the unincorporated area of Nuevo regarding a report of an assault with a deadly weapon. Deputies arrived within minutes and located an adult male with multiple gunshot wounds in front of a business. Emergency medical personnel arrived and transported the victim to a local hospital, where he succumbed to his injuries. Deputies secured the residence as a crime scene and investigators from Perris Sheriff Station responded. The Central Homicide Unit also responded and assumed the investigation. The investigation revealed the victim was an employee of the business.
At about 11:27 a.m., the suspect vehicle was located by deputies. A felony traffic stop was conducted on Creekwood Ct. north of Mildred St. The two suspects detained were Isaiah Lugo, 23 years old of Moreno Valley, and Charles Trevino, 24 years old of Perris. Both suspects were arrested for Murder and booked at the Cois Byrd Detention Center.
The victim was identified as Abdallah Abushawish, 61 years of San Jacinto. The investigation is currently on-going and no further information will be released at this time. If anyone has information regarding this investigation, they are encouraged to call Investigator Manjarrez with the Central Homicide Unit at 951-955-2777.
Citizens may also submit a tip using the Sheriff's Homicide Tipline online form.
For media inquiries regarding this incident please contact the Media Information Bureau.
Find your latest news here at the Hemet & San Jacinto Chronicle