Details:
In March 2021, deputies assigned to the Lake Elsinore Sheriff's Station Special Enforcement Team (SET), received information regarding illegal narcotic sales occurring in Lake Elsinore.
On March 3, 2021, In the course of the investigation, Lake Elsinore Station SET responded to a Hotel in the 30000 block of Town Center Drive in the city of Menifee. SET deputies contacted Laura Villa, age 31, a resident of Lake Elsinore and Scott Whalin, age 30, a resident of Hemet, both suspects were in possession of two ounces of fentanyl, one and half ounce of methamphetamine, M30 pills, Xanax pills, a large sum of U.S. currency and a loaded firearm, along with additional items common with the sales of narcotics.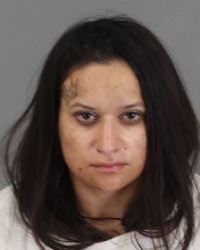 Laura Villa and Scott Whalin were taken into custody and booked into the Cois Byrd Detention Center for sales of narcotics, possession of a firearm and violation of probation.
This is an ongoing investigation. Anyone with additional information is encouraged to contact Deputy Yu at the Lake Elsinore Sheriff's Station (951) 245-3300.
As a reminder, "Community Policing" involves partnerships between law enforcement and community members. Business owners and residents are encouraged to report criminal activity directly to law enforcement by calling Sheriff's Dispatch at (951) 776-1099, or by calling 911 if the matter is an emergency.
For media inquiries regarding this incident please contact the Media Information Bureau.
Find your latest news here at the Hemet & San Jacinto Chronicle