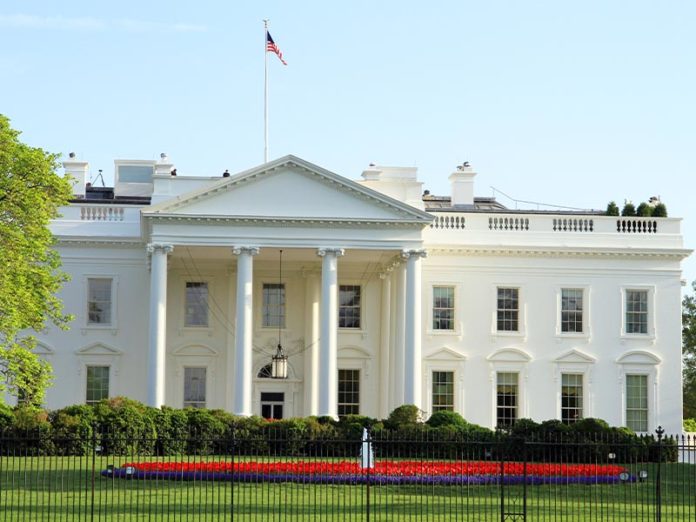 A Different Point of View
Muhammad Naeem | Contributed
I like to introduce you to our next president: Mike Pence. I know he hasn't declared his bid for the presidency yet, but he will. He is a shrewd and calculating politician and he is just waiting to see which way the wind is blowing before he throws his hat into the race. Yes, he is saying that he is going to consult his family and pray for a sign, but that is all to build suspense. His family is going to urge him to go ahead with it. He'll see just the right sign, and voila, he is going to run to become our president in 2024.
I believe Mike Pence is the best candidate. He is a man of principles. He is fiercely loyal to the Constitution, as we have seen, even under the threat of hanging. He did not waver from his duty to uphold its core tenets, no matter what everyone around him was urging him to do. He is very religious, and he does not use the Bible just as a prop for some photo opportunity, as some have done to feed the media and to fool their base, but he actually lives by it. He really is very pious and leads his life according to the dictates of his faith. He can quote the Bible—properly—and recite it to get his point across. One can admire him for being so staunch in his spiritual convictions, even when the media makes light of his character. He has character, no doubt, with moral, virtuous, and honorable codes of conduct.
He is a good man, who loves his country, and it shows in everything that he does. One example, that makes him a hero, is his loyalty to the then president, up until the last minute of his vice-presidency. He did not take any cheap shots or speak out of line or disrespect the highly disrespectful individual who happened to be his boss. He held his peace, up until this very day, even though we all know that he has every right to say a thing or two about the way his boss treated him towards the end of his tenure.
He is also very loyal to his wife and to his family. He lives his life according to his beliefs and we must admire every aspect of that. He speaks well of others. He does not disparage or insult his opponents. He does not give nasty nicknames or demean those that don't agree with him. He is fair in his assessment of his rivals. He speaks with care and chooses his words wisely. He represents all that is good in a leader and all that this nation stands for on the world stage. He knows what is right from wrong, and he is a true patriot, for he loves this country and wants us to stand tall among nations.
There is no better choice than him for our vote. President Biden has lost his luster and has fallen way short of his potential to bring the country together and to lead us into a better future. Ron DeSantis is a puppet, who changes his policies to become popular with the small base that is still supporting Trump and has no clear direction about leading the nation as a whole. His vision is myopic and does not care about the majority that DID NOT vote for Trump, over 81 million of them. Not to mention those that opted not to vote at all, thus making the number of people that DID NOT vote for Trump much higher.
Then there is Trump himself. A shattered mirage that we believed in and propelled him to such a high status, only to find out that he has no respect for our values, principles, and the Constitution. He has used our trust to cheat us and to enrich himself, without giving us anything in return, not even a polite thanks. He treats his base like sheep, to be fleeced whenever he can, to be slaughtered when he wants to, and to be treated like dirt at every opportunity.
Mike Pence says that there are better candidates to lead the Republican Party than Trump. I think he is the best candidate to not only lead the Republican Party, but to also lead this nation.
My vote goes for him, and I firmly believe that he is going to be our next president. He will appeal to all fine voters on both sides of the aisle. He will make us proud, and he will help us hold our head high in the whole, entire world. One thing for sure, he will guide us to a much better future, and I guarantee you that there will be no Photoshopped images of him being sold for $99 to a gullible and stupid populace.
---
• DISCLAIMER: The opinions, beliefs and viewpoints expressed by the various author's articles on this Opinion piece or elsewhere online or in the newspaper where we have articles with the header "COLUMN/EDITORIAL & OPINION" do not necessarily reflect the opinions, beliefs and viewpoints or official policies of the Publisher, Editor, Reporters or anybody else in the Staff of the Hemet and San Jacinto Chronicle Newspaper.
Find your latest news here at the Hemet & San Jacinto Chronicle